Publishing Corner:
ROY COOK NEWS BLOG
THE INDIAN REPORTER
TRIBAL BLOGGERS
Indian Community:
TRIBAL COMMUNITY
SOARING EAGLES
PROFILES
OBITUARIES
TANF GUIDE
KID'S GUIDES
Science & Wonder
ASTRONOMY PORTAL
KID'S CLUBHOUSE
Indian Heros:
VETERAN COMMUNITY
MEDALS OF HONOR
CODE TALKERS
FAMOUS CHIEFS
HISTORIC BATTLES
POEMS ESSAYS
SPORTS-ATHLETES
MISSION FEDERATION
FAMOUS INDIANS
California Indian Art:
MISSION BASKETS
RED CLAY POTTERY
ETHNOGRAPHIC ART
CAVE ART
MUSIC
CALIE Library:
FEDERAL Resources
HEALTH & MEDICAL
INDIAN BOOK LIST
HISTORICAL Documents
Academic Financial Aid:
SCHOLARSHIPS
GRANTS & FUNDING
Tribal Governments:
TRIBAL COURTS
SOVEREIGNTY
SOCIAL SERVICES
TRIBAL DIRECTORY
Indian Gaming:
INDIAN CASINO FORUM
CALIF INDIAN EDUCATION GUIDE TO BACK TO SCHOOL TIPS, RESOURCES AND ONLINE GUIDE.

BACK TO SCHOOL TIPS

NUTRITION & EXERCISE | IMMUNIZATIONS & HEALTH REQUIREMENTS | FINANCIAL ASSISTANCE & TANF | HOMEWORK | SCHOOL SUPPLIES | STUDY GUIDES & RESOURCES

NUTRITION & EXERCISE

Good nutrition and physical fitness have to be the academic foundation that can propel students through a positive school experience -- so CALIE editors are making diet and active lifestyle our number one top back-to-school priority.


USA.gov notes: Studies have shown that children who eat healthy, balanced breakfasts and lunches are more alert throughout the school day and earn higher grades than those who have an unhealthy diet. USA.gov's nutrition guide for a healthier school day covers healthy lunches, breakfasts, and snacks your child can get at school and tips on preparing a healthy school lunch and making small changes at home to improve your family's diet.
See CALIE's on-line Nutrition Guide.


LETSMOVE.GOV notes: Children need 60 minutes of play with moderate to vigorous activity every day, but it doesn't have to occur at once. It all adds up! And remember, sleep is just as important and is an essential part of living an active life.
A recent study found that with each extra hour of sleep, the risk of a child being overweight or obese dropped by nine percent.
LETSMOVE.GOV is a terrific safe resource for both students and adults to learn the facts about eating healthy, and taking action to promote physical activity.
PHYSICAL FITNESS
In Indian Country, there are many free organized sports programs for tribal children, off- and on-reservation playgrounds are also great resources for creative exercise, as well as local municipal playgrounds and supervised activities.
Do you have children who are interested in sports? WATCH Inter Tribal Sports video:
About the Inter-Tribal Sports Program in Southern California (1:43) from Inter Tribal Sports.
IMMUNIZATIONS & HEALTH REQUIREMENTS
Immunization schedules for infants and children in easy-to-read formats:
Recommended immunizations for children (newborn through 6 years). Spanish version (en español).
How to create a schedule of vaccines needed from birth.
Use a free on-line tool to determine missed or skipped vaccines.

County of San Diego Immunization Program: Our goal is to reduce vaccine-preventable diseases by improving vaccine coverage for all San Diegans. Our tools are disease investigation/control, education, community collaboration, assessment, school law and the San Diego Immunization Registry. In addition to walk-in immunization services, the South Region Public Health Center also offers online appointments for immunizations (including influenza). Check out the new Online Appointment System! Appointments cannot be scheduled by telephone.


Vaccine Requirements for the State of California (K-12).
FINANCIAL ASSISTANCE FOR FAMILIES
Several federal, state and tribal programs and resources are available to ease the financial burden of going back to school, including low cost meals and affordable health insurance.


Child Nutrition Programs: The Food and Nutrition Service administers several programs that provide healthy food to children including the National School Lunch Program, the School Breakfast Program, the Child and Adult Care Food Program, the Summer Food Service Program, the Fresh Fruit and Vegetable Program, and the Special Milk Program. Administered by State agencies, each of these programs helps fight hunger and obesity by reimbursing organizations such as schools, child care centers, and after-school programs for providing healthy meals to children....


Children's Health Insurance Program (CHIP): The Children's Health Insurance Program (CHIP) provides free or low-cost health coverage for more than 7 million children up to age 19. CHIP covers U.S. citizens and eligible immigrants... Children's Health Coverage Programs in California.


Health coverage for you and your family: The Health Insurance Marketplace will help you get coverage that meets your needs and fits your budget. Open enrollment begins October 1, 2013. Get ready now by answering a few quick questions to learn if you qualify for lower costs....
TRIBAL TANF
Temporary Assistance For Needy Families, here are your California Tribal TANF providers:


SOUTHERN CALIFORNIA TRIBAL CHAIRMEN'S ASSOCIATION, Inc. SCTCA Tribal TANF Services in the San Diego County area: tanfonline.com.


CALIFORNIA TRIBAL TANF PARTNERSHIP CTTP is associated with 35 tribes and other organizations that operate tribal TANF programs for Native American people.
SOBOBA RESERVATION TRIBAL TANF
TORRES MARTINEZ RESERVATION TRIBAL TANF
TRIBAL TANF OF SONOMA & MARTIN
SCOTTS VALLET TRIBAL TANF
OWENS VALLEY CAREER DEVELOPMENT CENTER
WASHOE TRIBAL TANF
MORONGO TRIBAL TANF
HELP WITH HOMEWORK
Regularly completing school assignments has many benefits for children such as improving memory, academic discipline and lesson comprehension, developing study skills, and teaching children about time management.
Parents and family members can greatly assist young students by making sure they have a quiet, clean, well-lighted area to do their homework and by providing occasional help with lessons.
Learn more about how to help your kids with their homework.
Learn more about how to help your children succeed.


More detailed information...
SCHOOL SUPPLIES
Money can be saved by reusing last year's school supplies and keeping everything organized.
Sort through what you have and set aside what is still usable (recycle or toss out the unusable items) -- make a list of only what is needed and make sure your children learn to keep everything organized.
Your local Tribal TANF providers may be able to provide money and support for buying needy American Indian and Alaska Native families new school supplies throughout the school year.

Tips for a Waste-Less School Year: The United Stated Environmental Protection Agency guide is a great simple guide for both children and parents --- please read it!
TRIBAL STUDY RESOURCES (calie.org)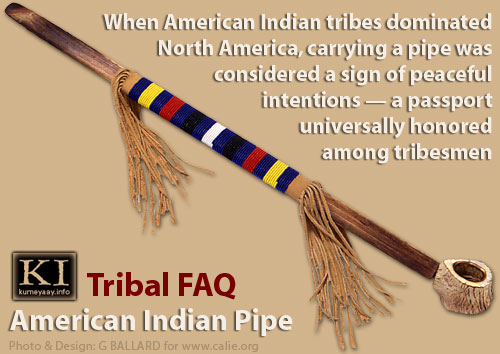 TOP 50 Frequently Asked Questions about American Indian tribes — "American Indian or Native American?" | "Tribe or Band?" | "Who is an American Indian?" | "What is Indian Country?" | "Tribal Sovereignty" | "Indian Preference Jobs"...


American Indian Boarding School Experience
CALIE is compiling a historical Web portal for research into what happened circa 1850-1930...


AMERICAN TRIBAL SOVEREIGNTY — American tribes practiced their own forms of government for thousands of years before European intrusion and the formation of the United States government. The Constitution of the United States, U.S. Supreme Court, federal and state laws, as well as historical treaties all support the tribes' present-day legal rights to self-government and certain forms of tribal sovereignty....
FAMOUS AMERICAN INDIAN WOMEN IN HISTORY:


Sacagawea, Shoshone, c. 1788-1812, Guide


Maria Tallchief, Osage, "America's First Prima Ballerina"
FAMOUS AMERICAN INDIAN ATHLETES IN HISTORY: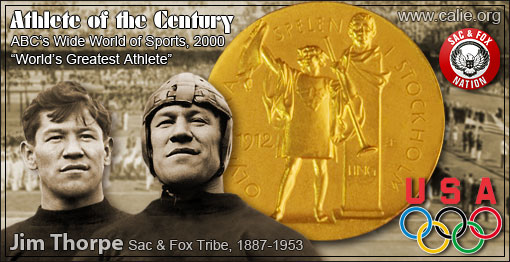 JIM THORPE (Sac & Fox Tribe) 1987-1953,
"Athlete of the Century" | "Greatest Athlete in the World"....


JOHN CHIEF MEYERS (Cahuilla, Riverside, CA), 1880-1971, MLB teams the "Ironman" played for: New York Giants, Boston Braves, Brooklyn Robins. Career batting average .291, played in four World Series (1911, 1912, 1913, 1916)....
LINKS FOR SCHOOL & FAMILIY HEALTH


The United States Department of Agriculture Food and Nutrition Service provides news, education, fact sheets, initiatives, priorities, tools for healthier lifestyles, and assistance.


NUTRITION.GOV provides easy, online access to government information on food and human nutrition for consumers and is a service of the National Agricultural Library, USDA.


Center for Disease Control and Prevention (CDC) increases the health security of our nation. As the nation's health protection agency, CDC saves lives and protects people from health threats. To accomplish our mission, CDC conducts critical science and provides health information that protects our nation against expensive and dangerous health threats, and responds when these arise.


USA.GOV provides a broad spectrum of child and family back-to-school information, including articles about bullying, nutrition, health, insurance, safety, vaccination, financial assistance, homework help...


KIDS.GOV Back to School provides a safe place to learn and play through a wide variety of teacher- child- and parent-related articles about art, exercise and healthy eating, government, health and safety, history, jobs, math, money, music, on-line safety, reading and writing, science, social studies, nature, videos, and even free child-safe games to play online....
WHO PRODUCED THIS Tribal Family Resource?


Ernie C. Salgado Jr.
Tribal: Luiseño
Reservation: Soboba Indian Reservation
EDITOR: The Indian Reporter www.theindianreporter.com
Founder/CEO CALIE: www.californiaindianeducation.org
Web Site: www.apapas.com
CONTACT
RESUME/BIOGRAPHY
PUBLISHED ARTICLES
RESEARCH & PRESENTATION by Gary G. Ballard.
Please CONTACT the webmaster to contribute articles or links for publication.