Publishing Corner:
ROY COOK NEWS BLOG
THE INDIAN REPORTER
TRIBAL BLOGGERS
Indian Community:
TRIBAL COMMUNITY
SOARING EAGLES
PROFILES
OBITUARIES
TANF GUIDE
Science & Wonder
ASTRONOMY PORTAL
KID'S CLUBHOUSE
Indian Heros:
VETERAN COMMUNITY
MEDALS OF HONOR
CODE TALKERS
FAMOUS CHIEFS
HISTORIC BATTLES
POEMS ESSAYS
SPORTS-ATHLETES
MISSION FEDERATION
FAMOUS INDIANS
California Indian Art:
MISSION BASKETS
RED CLAY POTTERY
ETHNOGRAPHIC ART
CAVE ART
MUSIC
CALIE Library:
FEDERAL Resources
HEALTH & MEDICAL
INDIAN BOOK LIST
HISTORICAL Documents
Academic Financial Aid:
SCHOLARSHIPS
GRANTS & FUNDING
Tribal Governments:
TRIBAL COURTS
SOVEREIGNTY
SOCIAL SERVICES
TRIBAL DIRECTORY
Indian Gaming:
INDIAN CASINO FORUM
CALIF INDIAN EDUCATION GUIDE TO NUTRITION & HEALTH provides a kids-safe web portal to learn about and promote healthy lifestyles amongst its younger population of tribal members.

NUTRITION FOR LIFE

SMART SNACK STANDARDS IN SCHOOLS

STOP candy and junk food rewards for kids — here's free information about where and how to get started!
"Many parents are working hard every day to make sure they provide healthy, balanced meals and snacks to their kids. Unfortunately, we don't always have control over the snacks our kids have access to when they're away from home. That's why, as a mom myself, I am so excited that schools will now be offering healthier choices to students and reinforcing the work we do at home to help our kids stay healthy."


Join with Michelle Obama on Twitter.com
The "Smart Snacks In School" nutrition standard offers:
More of the foods we should encourage.
Less of the foods we should avoid.
Targeted beverage standards allowing variation by age group.
Flexibility for important traditions.
Ample time for implementation.
NUTRITION, PHYSICAL ACTIVITY & OBESITY
Reducing Obesity and Chronic Diseases During Childhood
"More than 1/3 of U.S. children and adolescents are overweight or obese."
-CDC.gov statistic
Schools play a critical role in improving the dietary and physical activity behaviors of children and adolescents.
Each day, the nation's nearly 133,000 schools provide an opportunity for 55 million students to learn about health and develop the skills that promote healthy behaviors.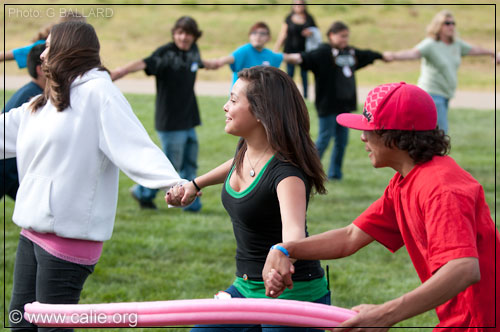 Schools can create environments that are supportive of students' efforts to eat healthily and be active by implementing policies and practices that support healthy eating and regular physical activity. In addition, schools provide opportunities for students to learn about healthy lifestyle choices and to practice healthy behaviors.
IMPORTANT RISK FACTORS
A number of risk factors contribute to obesity, including:
Lack of physical activity,
Unhealthy diet,
Sedentary lifestyle, and
Environmental factors.
Given the number of hours children spend at school, the school environment can have a significant influence on children's diets.
Engaging students in healthy eating and regular physical activity can help lower their risk for obesity and related chronic diseases, including heart disease, cancer, and stroke; the three leading causes of death among adults aged 18 years or older.
Reversing the obesity epidemic requires a long-term, well-coordinated approach to reach young people where they live, learn, and play. Schools are key partners in this effort.
-source, more detailed info cdc.gov


Aside from not smoking, the most important determinants of good health are what we eat and how active we are. The Nutrition Source is designed to get you started down the path toward the healthiest diet possible... READ FULL HARVARD NUTRITION ARTICLE.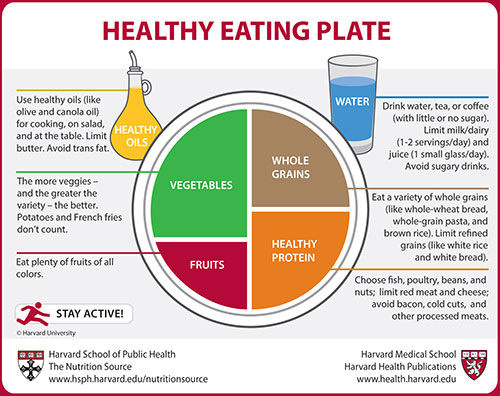 HEALTHY EATING PLATE includes Vegetables, Whole Grains, Fruits, Healthy Protein, Healthy Oils and plenty of Water.
VIDEOS ON GOOD NUTRITION & ACTIVE LIFESTYLE
Do you children who are interested in participating in Southern California tribal sports programs — go to: InterTribal Sports for more info.
Watch "The Greatest Action Movie Ever (G.A.M.E.)" produced by by Centers for Disease Control and Prevention (CDC).
FEDERAL GOVERNMENT RESOURCES


The United States Department of Agriculture Food and Nutrition Service provides news, education, fact sheets, initiatives, priorities, tools for healthier lifestyles, and assistance.


NUTRITION.GOV provides easy, online access to government information on food and human nutrition for consumers and is a service of the National Agricultural Library, USDA.


Center for Disease Control and Prevention (CDC) increases the health security of our nation. As the nation's health protection agency, CDC saves lives and protects people from health threats. To accomplish our mission, CDC conducts critical science and provides health information that protects our nation against expensive and dangerous health threats, and responds when these arise.


USA.GOV provides a broad spectrum of child and family back-to-school information, including articles about bullying, nutrition, health, insurance, safety, vaccination, financial assistance, homework help...


KIDS.GOV Back to School provides a safe place to learn and play through a wide variety of teacher- child- and parent-related articles about art, exercise and healthy eating, government, health and safety, history, jobs, math, money, music, on-line safety, reading and writing, science, social studies, nature, videos, and even free child-safe games to play online....
Please e-mail your favorite children's links to the WEBMASTER. Researched and compiled by CALIE webmaster.