Publishing Corner:
ROY COOK NEWS BLOG
THE INDIAN REPORTER
TRIBAL BLOGGERS
Indian Community:
TRIBAL COMMUNITY
PROFILES
OBITUARIES
Science & Wonder
ASTRONOMY PORTAL
KID'S CLUBHOUSE
Indian Heros:
VETERAN COMMUNITY
MEDALS OF HONOR
CODE TALKERS
FAMOUS CHIEFS
HISTORIC BATTLES
POEMS ESSAYS
SPORTS-ATHLETES
MISSION FEDERATION
FAMOUS INDIANS
California Indian Art:
MISSION BASKETS
RED CLAY POTTERY
ETHNOGRAPHIC ART
CAVE ART
MUSIC
CALIE Library:
FEDERAL Resources
HEALTH & MEDICAL
INDIAN BOOK LIST
HISTORICAL Documents
Academic Financial Aid:
SCHOLARSHIPS
GRANTS & FUNDING
Tribal Governments:
TRIBAL COURTS
SOVEREIGNTY
SOCIAL SERVICES
TRIBAL DIRECTORY
Indian Gaming:
INDIAN CASINO FORUM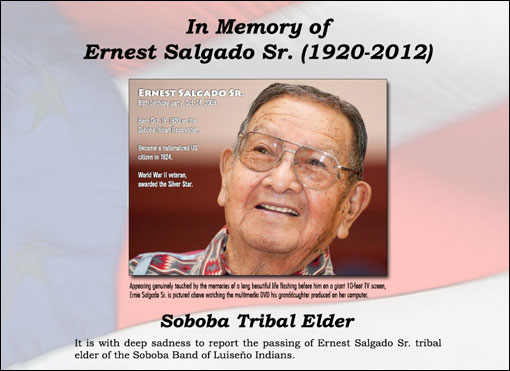 DOWNLOAD PDF Funeral Services flyer.
Ernest Salgado, Sr.
(1920-2012)
In Memory of Ernest Salgado Sr.
Soboba Tribal Elder
Ernest Salgado Sr. passed into eternal life on Monday, January 23, 2012 at his home on the Soboba Indian Reservation. His wife of 60 years, Fidelia succeeded him into eternal life.
Mr. Salgado was born on October 16, 1920 on the Soboba Indian Reservation. He is survived by, two brothers and three sisters, Henry "Sonny" Bentiste, William "Billy" Bentiste, Francis Bentiste Arres and Alice Bentiste Helms from the Soboba Indian Reservation and Nelia Salgado Heredia from the Cauhilla Indian Reservation: Six children, Ernie C. Salgado Jr., Hemet, CA, Robert J. Salgado Sr., Soboba Indian Reservation, Richard L. Salgado Sr., Palms Springs, CA, Lorraine Salgado Masiel, Hemet, CA, Francis Salgado Diaz, Soboba Indian Reservation and Rose Salgado, Soboba Indian Reservation,:14 Grandchildren, 43 Great-grandchildren, 13 Great-great-grandchildren and numerous nephews and nieces.
He attended the Valle Vista elementary school in Hemet in the late 20's and Sherman Indian High School in Riverside and played on the schools championship baseball teams in the late 30's.
Mr. Salgado was a World War II veteran serving in the U.S. Army. During WWII he served in five major combat campaigns including the Battle of the Bulge and the invasion of Normandy. He was awarded the Bronze Star and Silver Star Medals for bravery. He was also awarded the European-African-Middle Eastern Campaign Medal.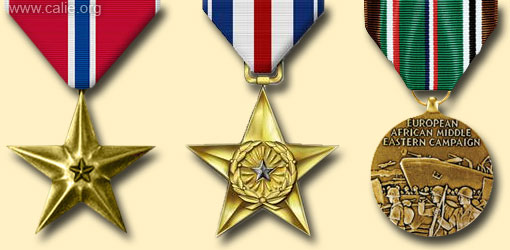 He was a strong advocate and supporter of the American Indian Rights and education throughout his life. As a tribal and community leader he served on the Soboba Tribal Council and was a Charter member of Ahmium Education, Inc., serving as the Vice-President of the Board of Directors since 1975. He was a life member of the California Indian Education Association.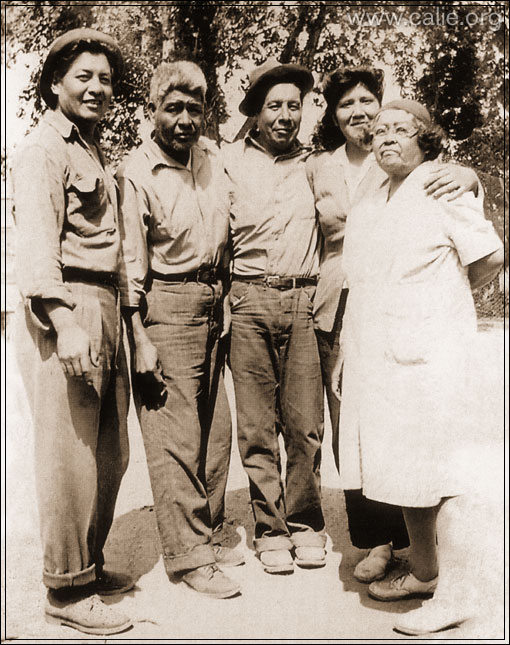 SERVICES:
A Catholic Rosary will be held at the McWane Funeral Home in Hemet, CA at 6-7pm on Thursday, February 2, 2012. A Christen service will be held at 9am on Friday, February 3, 2012 at the Assembly of God in Valle Vista, CA followed by graveside services at the Soboba Tribal Cemetery. A traditional tribal fellowship dinner will be held at the Soboba sport complex after the graveside services. DOWNLOAD PDF Funeral Services flyer.
Obituary written and submitted by Mr. Salgado's son, Ernie C. Salgado, Jr., CALIE Editor in Chief and CEO.


HAPPY BIRTHDAY, GRAMPA! 89th birthday party, Soboba Indian Reservation pictures.
SOBOBA IN THE NEWS:
U.S. and Tribal Leaders to Celebrate Soboba of Luiseño Indians Water Rights Settlement Act (www.doi.gov).
SAN JACINTO: Indian water rights settlement celebrated (www.pe.com).
+++++++
To submit memorials, corrections, photos, additional information, please CONTACT CALIE WEBMASTER.