Publishing Corner:
ROY COOK NEWS BLOG
THE INDIAN REPORTER
TRIBAL BLOGGERS
Indian Community:
TRIBAL COMMUNITY
PROFILES
SOARING EAGLES
OBITUARIES
Science & Wonder
ASTRONOMY PORTAL
KID'S CLUBHOUSE
Indian Heros:
VETERAN COMMUNITY
MEDALS OF HONOR
CODE TALKERS
FAMOUS CHIEFS
HISTORIC BATTLES
POEMS ESSAYS
SPORTS-ATHLETES
MISSION FEDERATION
FAMOUS INDIANS
California Indian Art:
MISSION BASKETS
RED CLAY POTTERY
ETHNOGRAPHIC ART
CAVE ART
MUSIC
CALIE Library:
FEDERAL Resources
HEALTH & MEDICAL
INDIAN BOOK LIST
HISTORICAL Documents
SDT Information
Academic Financial Aid:
SCHOLARSHIPS
GRANTS & FUNDING
Tribal Governments:
TRIBAL COURTS
SOVEREIGNTY
SOCIAL SERVICES
TRIBAL DIRECTORY
Indian Gaming:
INDIAN CASINO FORUM
YOUNG NATIVE SCHOLARS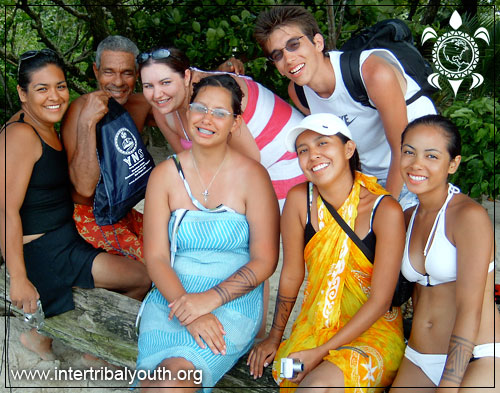 PANAMA, CENTRAL AMERICA — The first California delegation of YNS Alumni to Panama pictured at the Caribbean territory of the Indigenous Ngöbe-Buglé, 2005.
YNS has hosted an International Tribal Exchange in Panama Central America since 2005. The BRIDGE now has an office in Panama and plans for an intercontinental Pow-Wow for 2012.
INTER TRIBAL YOUTH Programs
FOR IMMEDIATE RELEASE
June 20, 2010
Now Registering Youth for InterTribalYouth.org 's Summer Trips. Program Departures from San Diego, Inland Empire and SF Bay Area. Celeberating its 10 Year Anniversary, YNS and www.InterTribalYouth.org is offering Academics, Adventure, Culture and Wellness in Native California's most beautiful areas, home to the richness and inspiring lands of California Tribes and History.
Now accepting Youth Ages 13-18 (partial and full scholarships for the following trips) — click for more info:
Mammoth, Mono, Yosemite National Park: July 8-11
Nor Cal: Berkeley, HSU, Hoopa, Klamath, Yurok: July 15-20
International Panama Central America (all ages and family): August 5-12
We may not always give the youth what they want, but we can give them what they need: Academics, Adventure, Wellness, Culture! They will love it. Give them a Life-Experience! Back to the Roots.
May 26, 2010
Young Native Scholars (YNS) and InterTribalYouth.org Celebrate 10 Years Honoring Native America's Youth: new summer programs in California, plans for 2012 Panama Pow-Wow.
Summer 2010 marks 10 years of service to Native America's tribal youth for YNS (Young Native Scholars) and Inter Tribal Youth, a program of The BRIDGE Non-Profit in Imperial Beach.
In commemoration they are offering three new summer programs in California, plus inter-continental exchange programs:
Southern California: San Diego
Central CA: Mammoth, Mono, Yosemite
Northern CA: Berkeley to Humboldt, Yurok, Hoopa
Family Exchange programs in Panama, Central America and Ecuador, South America
The first Inter-Continental 2012 Pow-Wow in Panama, Central America
The programs promote a brighter future through hands-on life experiences that combine academics, adventure travel, leadership, wellness and cultural exploration.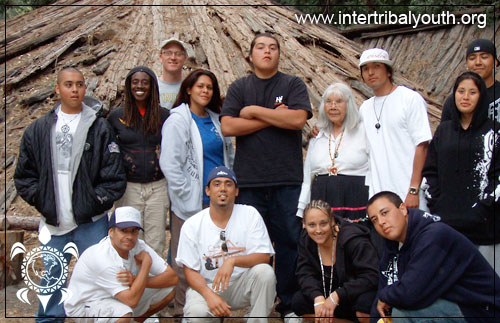 "Outside is our classroom"
Yosemite Valley, Central California Program, with the last native family to live in the Valley.
TOP (Left to Right): Daniel "Spider" Pierce (Big Pine Paiute), Shiva Merritt, Prof. Eric Riggs (Purdue), Leila Jose (Quechan/Rincon) Vince Nelson (La Jolla), Julia Parker (Miwok Elder), Lonnie Kaulk (Miwok, Pro DC Snowboarder), Bradley Guachino (Pala), Shanai Gomez (Tohono'odham/Rincon), Kara Bleau (San Pasqual).
BOTTOM: Carl Arellano (Tribal Store), Marc Chavez (YNS Director) Nick Rodriguez (Barona).
HUNDREDS OF YOUTH have received opportunities and life-changing experiences un-matched by other organizations in California.
The program began in 2000 as a university-community collaborative between UC San Diego's Early Academic Outreach Program and Southern California Chairman's Association (SCTCA) and evolved into a community supportive effort which now relies on diverse supporters like families, Purdue University and Copa Airlines.
History of the program's survival is indigenous in nature.
"For 7 of our 10 years, the community has supported us after UCSD and SCTCA had budget cuts. The State of California could not support American Indian programs at UCSD. The downward spiral of the State's economic crisis had (s) no mercy and for the illegitimate stepsons of the system," states Program Director, Marc Chavez.
At that time YNS and EAOP were offering a summer academy, assistance with college entry applications, test prep, involvement in the AIR (American Indian Recruitment) Program, and various community tutoring sites. Backing was erased and what remained standing at the curb was YNS's created Summer Academic Wellness Residential Camp. With bags packed, YNS set out into the greater off-campus community.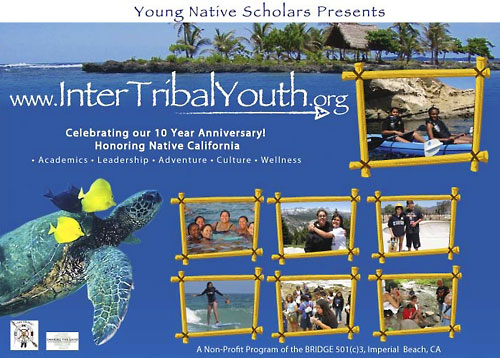 As YNS moved offices from the university and into the storefront non-profit sector, The BRIDGE Non-Profit in Imperial Beach was vital to their survival. "The BRIDGE and Executive Director Jackson gave us a roof over our head and an office with strong fiscal office support. Tribal Leadership also answered the call for help." Chavez, recalls.
The programs new foster parents became founding Mothers and Fathers like Barona, Viejas, Pala, Rincon and Indian Health Council's CA-NARCH. They began to support the YNS holistic, indigenous, brand of educational enrichment. A Purdue/SDSU NSF "Indigenous Earth Science, Sharing the Land" Grant, private donations and family contributions are the program's breath of life today.
For its 10 Year Anniversary YNS and InterTribalYouth.org are honoring Native California with 3 new programs in Southern, Central and Northern California and an International Tribal Family Exchange in Panama. We really aim to re-unite and re-fresh the continent's InterTribal Youth with an intercontinental Pow-Wow in Panama for 2011 and 2012.
WATCH OUR COOL VIDEO, REGISTER ON OUR WEBSITE: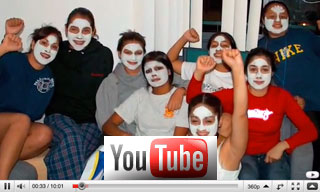 PLAY OUR NATIVE VIDEO...

Our new short video celebrating 10 Years of Honoring Tribal Youth, "Have a GREAT Summer" is now playing on youtube: intertribalyouth.
The organization wants California to help celebrate by watching their relations on the video and encouraging youth to register for a great summer on our website:

CONTACT MARC CHAVEZ 858-764-3900