72 MILLION HITS!!!
Feb. 2008-July 2014
Publishing Corner:
TRIBAL BLOGGERS:
ROY COOK NEWS BLOG
THE INDIAN REPORTER
JOURNAL FROM SDC
KAREN VIGNEAULT

Indian Community:
TRIBAL COMMUNITY
PROFILES
OBITUARIES
Science & Wonder
ASTRONOMY PORTAL
KID'S CLUBHOUSE
Indian Heros:
VETERAN COMMUNITY
MEDALS OF HONOR
CODE TALKERS
FAMOUS CHIEFS
HISTORIC BATTLES
POEMS ESSAYS
SPORTS-ATHLETES
MISSION FEDERATION
FAMOUS INDIANS
California Indian Art:
MISSION BASKETS
RED CLAY POTTERY
ETHNOGRAPHIC ART
CAVE ART
MUSIC
CALIE Library:
FEDERAL Resources
HEALTH & MEDICAL
INDIAN BOOK LIST
HISTORICAL Documents
STD Information
Academic Financial Aid:
SCHOLARSHIPS
GRANTS & FUNDING
Tribal Governments:
TRIBAL COURTS
SOVEREIGNTY
SOCIAL SERVICES
TRIBAL DIRECTORY
Indian Gaming:
INDIAN CASINO FORUM
CALIFORNIA TRIBAL COMMUNITY
WELCOME to the California Indian tribal community of Southern California Web portal — the heartbeat of greater San Diego County tribal Indian Country!
The California Indian Education tribal network is developing this informal cyber tribal village community on the internet to showcase tribal leaders, successful Native American entrepreneurs, and elders to share and discuss every-day community issues affecting today's young Indian students.
TRIBAL BLOGGERS | OBITUARIES | SOCIAL SERVICES | FOOD RECIPES | GENEALOGY...
"Children learn from what they see. We need to set an example of truth and action." - Howard Rainer
COMMUNITY PROFILES:
How to Trace Indian Ancestors — a top online genealogy research Web portal for American Indian peoples:
One of most common calls Native American web sites receive is for information about how to trace Indian ancestry and apply for tribal enrollment.
PLEASE VISIT OUR FREE ON-LINE WEB PORTAL for more information.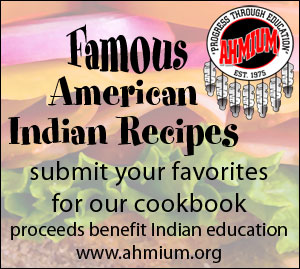 Help Ahmium Education bring your favorite American Indian Recipes to your community in our new cookbook....
CALIE supports the United States Census 2010 — learn why it is important for our American Indian tribal and urban communities to participate and be counted as Native American or Alaskan Native — includes professional pictures on the Pala Indian Reservation.
SEARCHING FOR FOSTER PARENTS
"A CHANCE TO MAKE A DIFFERENCE IN A NATIVE CHILDS' LIFE!"
FLYER (PDF)
Valley Oaks Foster Family Agency
760 West Acacia Avenue, Suite 108
Hemet, California 92543
PLEASE CALL 951-658-4596
48-Inch Poster Series of California Tribal Peoples:
Please click on any one the above the tribal community posters to view its high-resolution photo montage on the California Indian Education server.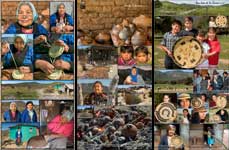 CLICK to see the 48" cultural, tribal art and Indigenous lifestyle documentary poster portfolios on the Kumeyaay Indian website.

The Inter-Tribal Council of California, Inc. (ITCC) is a statewide association of over 50 federally recognized tribes and Tribal organizations. This non-profit 501(c)3 organization was formed in 1968 to enhance the education, health, economic, cultural, and social status of all Native Americans in California. ITCC advocates and implements policies, programs and projects to strengthen sovereignty and improve the health and well-being of our tribal communities.


Links to successful Indian artists, publishers, famous and working actors, business professionals — a virtual Who's Who in the California Indian community.
PROFESSIONAL DIGITAL PRESENTATION BY GARY G BALLARD