24 MILLION HITS!!!
Feb. 2008-Jan. 2012
Publishing Corner:
TRIBAL BLOGGERS:
ROY COOK NEWS BLOG
THE INDIAN REPORTER
JOURNAL FROM SDC
KAREN VIGNEAULT

Indian Community:
TRIBAL COMMUNITY
PROFILES
SOARING EAGLES
OBITUARIES
Science & Wonder
ASTRONOMY PORTAL
KID'S CLUBHOUSE
Indian Heros:
VETERAN COMMUNITY
MEDALS OF HONOR
CODE TALKERS
FAMOUS CHIEFS
HISTORIC BATTLES
POEMS ESSAYS
SPORTS-ATHLETES
MISSION FEDERATION
FAMOUS INDIANS
California Indian Art:
MISSION BASKETS
RED CLAY POTTERY
ETHNOGRAPHIC ART
CAVE ART
MUSIC
CALIE Library:
FEDERAL Resources
HEALTH & MEDICAL
INDIAN BOOK LIST
HISTORICAL Documents
STD Information
Academic Financial Aid:
SCHOLARSHIPS
GRANTS & FUNDING
Tribal Governments:
TRIBAL COURTS
SOVEREIGNTY
SOCIAL SERVICES
TRIBAL DIRECTORY
Indian Gaming:
INDIAN CASINO FORUM
BANNER & COLUMN AD SIZES:
"Full Top Banner" 880x65 pixels (height adjustable)
"Half Top Banner" 440x65 pixels
"Right Column Graphic" 160 pixels (height adjustable)
Text Key-Word Linking:
Available
Please contact us for a Quote or to make an offer, please specify the page(s) you are interested in.
SUPPORT INDIAN EDUCATION

Ernie Salgado, CALIE CEO, Editor in Chief
Our California Indian Network is receiving more than 3 million hits a month. Our visitors' IP addresses — verified through whois.arin.net — include many computers registered to schools, colleges, universities, libraries, museums and tribal organizations. Our websites are designed to serve the community with an emphasis on nurturing Native American students and family values.


PLEASE CONTACT ME DIRECTLY
ERNIE C. SALGADO JR
CALIE CEO
Tribal: Luiseño
Reservation: Soboba Indian Reservation
Professional website: www.apapas.com
RESUME-BIOGRAPHY
PUBLISHED ARTICLES
CALIFORNIA INDIAN NETWORK:
3 million-plus hits per month
www.sandiegoindiancenter.org
www.ahmium.org
www.scair.org
www.caligov.org
www.kumeyaay.info
CALIE.ORG is the world leader in Native American Indian Community & Education: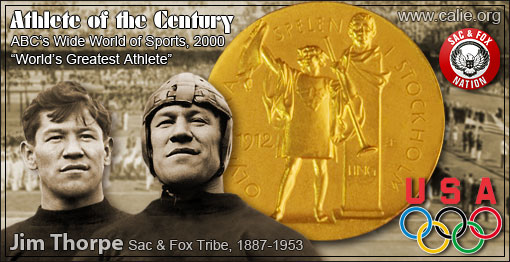 JIM THORPE (Sac & Fox Tribe) 1987-1953,
"Athlete of the Century" | "Greatest Athlete in the World"....


AMERICAN TRIBAL SOVEREIGNTY: The Constitution of the United States, U.S. Supreme Court, federal and state laws, as well as historical treaties all support federally-recognized Indian tribes' present-day legal rights to self-governance and certain limited forms of tribal sovereignty....


JOHN CHIEF MEYERS (Cahuilla, Riverside, CA), 1880-1971, MLB teams the "Ironman" played for: New York Giants, Boston Braves, Brooklyn Robins. Career batting average .291, played in four World Series (1911, 1912, 1913, 1916)....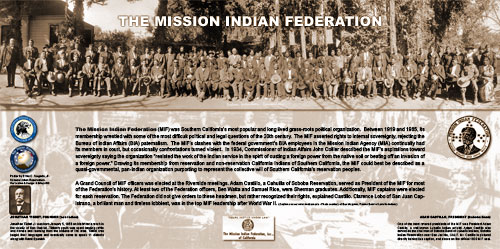 MISSION INDIAN FEDERATION: The MIF was Southern California's most popular and long-lived grass-roots political organization. Between 1919 and 1965, its members asserted tribal rights to internal sovereignty, and rejected the Bureau of Indian Affairs (BIA) paternalism....


American Indian Boarding School Experience
CALIE is compiling a historical Web portal for research...