61 MILLION HITS!!!
Feb. 2008-Dec. 2013
NATIVE NEWS
Assignments Editor
Publishing Corner:
TRIBAL BLOGGERS:
ROY COOK NEWS BLOG
THE INDIAN REPORTER
JOURNAL FROM SDC
KAREN VIGNEAULT
BOOK STORE
CREATIVE INDIAN
Indian Community:
TRIBAL COMMUNITY
SOARING EAGLES
LEADER PROFILES
OBITUARIES
TANF GUIDE
KID'S GUIDES
Science & Wonder
ASTRONOMY PORTAL
KID'S CLUBHOUSE
Indian Heros:
VETERAN COMMUNITY
MEDALS OF HONOR
CODE TALKERS
FAMOUS CHIEFS
HISTORIC BATTLES
POEMS ESSAYS
SPORTS-ATHLETES
MISSION FEDERATION
FAMOUS INDIANS
California Indian Art:
MISSION BASKETS
RED CLAY POTTERY
ETHNOGRAPHIC ART
CAVE ART
MUSIC
CALIE Library:
FEDERAL Resources
HEALTH & MEDICAL
OBAMACARE
INDIAN BOOK LIST
HISTORICAL Documents
STD Information
TRIBAL FAQ
Inspirational Quotes:
TRADITIONAL
WORLD
Academic Financial Aid:
SCHOLARSHIPS
GRANTS & FUNDING
Tribal Governments:
TRIBAL COURTS
SOVEREIGNTY
SOCIAL SERVICES
TRIBAL DIRECTORY
Indian Gaming:
INDIAN CASINO FORUM
CALIFORNIA INDIAN EDUCATION
Welcome to the official California Indian Education (CALIE) website, the American Indian tribal community leader in on-line Native American educational resources and community services in Southern California Indian Country. We collaborate with the thirty California Indian Education Centers established by the California Department of Education; the Southern California Tribal Chairmen's Association, Inc. (SCTCA); and the twenty seven federally-recognized Tribal Governments located in Southern California. Please CONTACT US to become involved with your community website!
NEWS | COMMUNITY VOICES | JOBS | EVENTS
Español | 中文 | 日本 | Française | Deutsch | 한국어 | Россию | پارس
FEATURED ARTICLES & COMMUNITY NOTICES:
True Story of Wilma Mankiller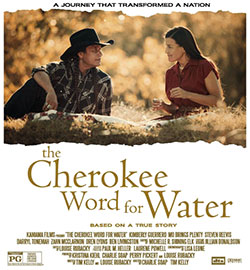 The Cherokee Word for Water is a feature-length motion picture that tells the story of the work that led Wilma Mankiller to become the first modern female Chief of the Cherokee Nation.

"It's a woman's story. It's how a woman goes about unifying a community toward a greater purpose that serves everyone regardless if they are male or female, old or young, Cherokee or non-Cherokee, you know, it's about getting back to being human beings," Kimberly Norris-Guerrero (Cherokee) said. Kimberly played Mankiller in the film.

WATCH THE FREE MOVIE TRAILER:
(more videos in CALIE CREATIVE)
Native American Girl Super Hero

added to CALIE Famous Indians...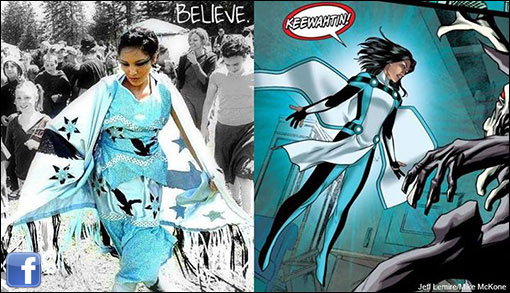 DC Comics: A MIGHTY GIRL CREE
DC Comics' new teenage superhero was inspired by Native American education activist Shannen Koostachin (Attawapiskat First Nation).
The new DC Comics animated character called Equinox, a ficticious 16-year-old girl from the Cree Indian community of Moose Factory, Ontario, Canada, will appear in a five-issue story in the Justice League Canada comic book.
Equinox possesses special powers connected to the Earth that change with the seasons.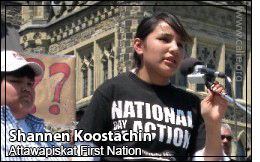 At the age of 14, Shannen was nominated for the International Children's Peace Prize in 2009 for her educational activism. Tragically, Shannen was killed in a car accident in 2010.
However, her dream lives on in Shannen's Dream, a youth-driven movement advocating educational funding for safe and culturally-based programs for First Nations children across Canada, and in the new Attawapiskat tribal school that will bear her name.... READ MORE.
APRIL: National Encore Entrepreneur Mentor Month

Seniors, tribal elders 50+ get help and information!
SBA and AARP are again teaming up to host National Encore Entrepreneur Mentor Month, targeting entrepreneurs over the age of 50. Building on last year's successful strategic alliance, the two organizations provided nationwide mentoring and training to over 119,000 individuals. Throughout April, SBA district offices, state AARP offices and SBA resource partners will host more than 100 events (workshops, conferences, seminars, etc.) to help entrepreneurs 50+ start or grow a business.
Visit www.sba.gov/encore for free online courses and other resources to help you start, grow and succeed in your Native American Indian owned business.
Family Health Services: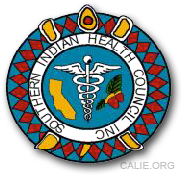 Educational Groups
(open to ages 15 and up):
Alcohol & Drug Dependency, Suicide Prevention, Domestic Violence, Anger, HIV/AIDS/STDs, Loss & Grief, Historical Trauma, and more...
WHEN: Thursdays, 5:30-7pm
WHERE: La Posta Substance Abuse Center
DOWNLOAD PDF
MORE SIHC EVENTS
CALIE.ORG Website Turns Six Years!
Established February of 2008 by Ernie C. Salgado Jr., www.californiaindianeducation.org website is celebrating its sixth anniversary this month (Feb. 2014).
STATISTICS (calie.org domain only):
HITS: 61,000,000 (about 2 million Hits a month)
PAGES VIEWED: about 100,000 per month
UNIQUE DAILY VISITORS: 1.86 million (logging about 50,000 per month)
OUR TOP 10 MOST POPULAR PAGES:
Please contact our CEO/ASSIGNMENTS EDITOR, Ernie Salgado, for more information about becoming involved with your tribal community website and supporting California Indian Education.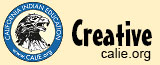 CALIE.ORG/creative is developing a Wordpress site to showcase the best tribal inspired creative multimedia content on the Internet — everything from photojournalistic still documentaries, research articles, posters. This a work in progress...
Tribal Funeral & Death Notices:
EDWARD THOMAS ARVISO
Rincon (download PDF).
JANICE CUERO PRIETO
1950-2014
Campo (download PDF).
TINA LOUISE LINTON HOLMES
Santa Ysabel (download PDF).
DESTINY ROSE MUSE
1992-2014
Sycuan (download flyer).
JULIA NEJO
1924-2014
Mesa Grande (download PDF).
ALFRED LEE SANCHEZ
Santa Ysabel (download PDF).
LEROY "LUCAS" MIRANDA
1939-2013
Pechanga Band of Luiseño Indians
READ MORE...
EDITORIAL: Where are the nation's Tribal leaders?
Government to allow Wind Energy Industry to Kill Eagles


by Ernie C. Salgado, Jr., Soboba tribal elder, January 17, 2014
American Bald and Golden Eagles have been an American national icon pride for over 200 years, and they are sacred birds for the Native American people. The feathers of the Eagle are central to many American Indian religious and spiritual customs, especially among American Indians in the United States and First Nations in Canada....
Now the Obama administration will allow some wind energy companies to kill or injure Bald and Golden Eagles for up to 30 years without penalty in an effort to spur the development and investment in green energy while balancing its environmental consequences.... READ EDITORIAL
EDITORIAL: Jamul Casino, local organized opposition
EN ESPANOL
RE: U-T San Diego article by Karen Pearlman, Feb. 7, 2014: JAMUL CASINO PROPOSAL DRAWS STRONG OPPOSITION; SUITS FILED
Editorial by Gary G. Ballard, Feb. 8, 2014
Few quotations in the news move me to publicly comment these days about American Indian affairs, but this is such a profound statement:
"Jamul will never be the same (if the Jamul casino is built). It would bring other big-city problems, more noise, more crime, more traffic, more light pollution."


Dianne Jacob, San Diego County Supervisor
I am not sure if San Diego County Supervisor Jacob conveyed these words in an official capacity or as a local citizen, yet they bear discussion from an historical perspective.
First, I will say to Ms. Jacob and her neighbors — yes, that's called "progress" and American Indians certainly know a thing or two about "progress." ... READ EDITORIAL.
REMEMBERING WOUNDED KNEE 123 Years later...
WOUNDED KNEE MASSACRE
December 29, 1890


by Ernie C. Salgado, Jr., Soboba Tribal Member
December 29, 2013 marks the 123rd anniversary of the Wounded Knee Massacre and time should not diminish its memory as it was only one of numerous acts of genocide committed against our people. As we prepare to celebrate Christmas and the New Year let us take a moment to remember the Wounded Knee Massacre that occurred on December 29, 1890.
On that horrible day it is estimated that 275 Lakota Sioux men, women and children as well as 25 U.S. soldiers died.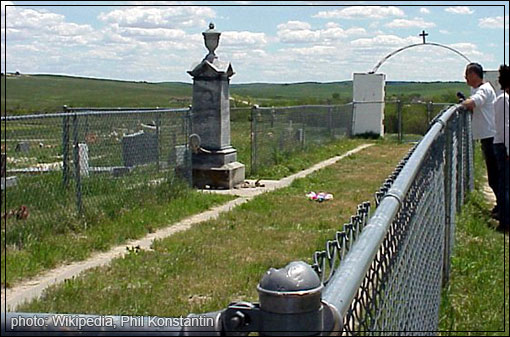 The mass grave site at the Wounded Knee Massacre site today (above) and in 1890 (below), Pine Ridge Reservation, South Dakota.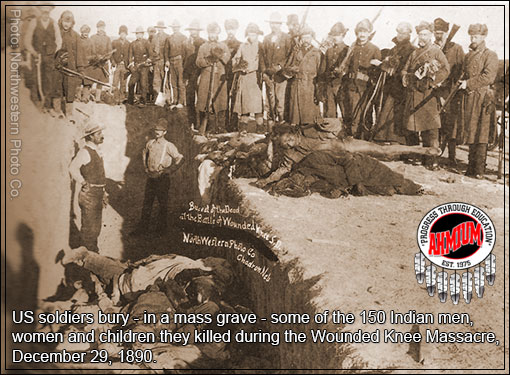 Why? Fear! Fear of the "Ghost Dance" was the excuse as if one was needed: Because the powers that be at that period in time feared the "Ghost Dance" that was practiced by the Indian people. After all what more could the "Indians" want?
ABOVE VIDEO: The Tragedy of Wounded Knee (The Ghost Dance).
THANKSGIVING MEMORIES ON THE SOBOBA RESERVATION, 1955
Yester-Years
Rez Ball - Thanksgiving Day 1955
NOVEMBER 28, 2013 -- Rez Ball 2pm, Thanksgiving Day 1955 on the Soboba Indian reservation at what is today referred to the number one ball field. It seems like it was yesterday but in reality it was a life time ago. The baseball field was not like it is today with beautiful manicured grass, state of the art lights, shade trees, covered bleachers, paved parking lots and nice drinking fountains. No, it was a mix of hard sand, dirt and small rocks and dusty. We drank from a community water hose if there was water and if not from a shared water cooler... READ MORE.
INDIAN LAND FOR SALE — CHEAP!
BUY INDIAN LAND
for sale Department of the Interior and sold under sealed bids allotted Indian land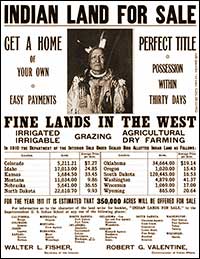 DEPARTMENT OF THE INTERIOR, official advertisement, 1911.
Get a home of your own — easy payments.
Perfect title — possession within thirty days.
Fine lands in the West, irrigated, irrigable, grazing, agricultural dry farming.
Walter L. Fisher, Secretary of the Interior
Robert G. Valentine, Commissioner of Indian Affairs
CLICK FOR MORE INFO AND HIGH-RESOLUTION HISTORICAL AMERICAN INDIAN POSTER.
American Indian Health & Wellness
Obesity Is Found to Gain Its Hold in Earliest Years
by Gina Kolatajan, Jan. 29, 2014
For many obese adults, the die was cast by the time they were 5 years old. A major new study of more than 7,000 children has found that a third of children who were overweight in kindergarten were obese by eighth grade. And almost every child who was very obese remained that way....
"The main message is that obesity is established very early in life, and that it basically tracks through adolescence to adulthood," said Ruth Loos, a professor of preventive medicine at the Icahn School of Medicine at Mount Sinai in New York, who was not involved in the study... READ STORY.
OBAMACARE: AFFORDABLE HEALTHCARE ACT FOR NATIVE AMERICANS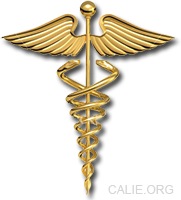 Whether you're for or against "Obamacare" it's the "law of the land" and its Open Enrollment Period officially began on October 1, 2013.

Our portal includes Consultation with California Tribes (what American Indians and Alaska Natives can expect when they consider buying a health insurance plan from Covered California™); official information about Getting Started in the Marketplace; Enrollment and Assistance options; tools for Shopping and Comparing plans; and Qualifying for low-income assistance...
GET THE FACTS.

TRADITIONAL Native American Indian & World Quotations

I am an Indian, American Indian. I prefer 'American Indian' (because) anyone born in the western hemisphere is a native American.
- Russell Means, Republic of Lakotah
(Activist, actor 1939-2012)
READ MORE Earth writings...


INDIGENOUS AMERICAN INDIAN TRIBES CALIFORNIA
CALIE is committed to serving the educational needs of the Indigenous peoples of California and building a better future for all Americans across the United States of America.
There are some 565 federally-recognized Indian tribes in the United States (approximately 109 of them are located in California, with some 18 of those in the County of San Diego), plus millions of Native American urban Indians who may depend on and benefit from tribal educational programs... please take a moment to send us your FEEDBACK & SUGGESTIONS for improving this tribal educational resource.
Contact CALIE ASSIGNMENTS EDITOR to request a news reporter to cover your tribal events.
Santa Ysabel Casino goes out of business
By J. Harry Jones (U-T San Diego) Feb. 3, 2014
SANTA YSABEL — The Santa Ysabel Casino, which has been struggling financially for years and has debts of more than $50 million, has shut its doors.
Santa Ysabel Tribal Chairman Virgil Perez confirmed the closure early Monday morning but declined to answer further questions. He issued a news release in which he said all 115 casino employees had just been informed of the shutdown... READ THE BREAKING NEWS STORY.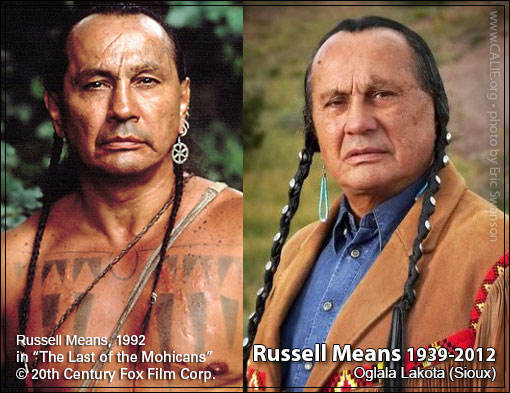 Russell Means added to: CALIE FAMOUS INDIANS...
Local San Diego intertribal community war veteran survivors pose for photographs, Nov. 13, 2013 | DOWNLOAD PDF

US Overhauls Process for Recognizing Indian Tribes (AP) google.com | DOWNLOAD PDF
PALA MILITARY WAR VETERANS STORY & PHOTOS. CALIE founder Ernie Salgado (Soboba tribe) is collaborating with the Vietnam Veterans Memorial Fund VVMF, and American Indian tribes to identify all the American Indian and Alaska Natives on The Wall project...

Dear Community,

I am writing to see if you or your organization would be interested in sponsoring an event for our Warner Springs High School.
The objective of the fundraising event is: To help the Senior graduating class raise money for their upcoming endeavor's.
Our Senior class is fundraising for prom (at this time due to lack of funds there may be no Prom) and our graduating class trip to Walt Disney World.
Being that we are a back country school our resources are limited in fundraising. We have done a Halloween carnival, carwashes every Friday, dances, and bake sales.
Though our small community has been as generous as they can we are still in need of financial help. We have decided to expand our horizons by coming into town and putting on a final fundraising event in hopes of reaching our goal. Our 1st Annual Vibrant Color Fun Run!... MORE
Dear Tribal Community,
A few years past the Vietnam Veterans Memorial Wall was created to honor the 58,282 brave American warriors that were killed in action or missing during the Vietnam War.
The Vietnam Veterans Memorial Fund is currently expanding the honoring of these heroes by building The Education Center next to "The Wall."

Two local American Indian boys — Joe Pink (Pala), and Willie Lyons (Morongo) — are already included in this memorial.
BARONA INDIAN RESERVATION, JANUARY 23, 2013 — Janna Hoehn (Vietnam Veterans Memorial Fund VVMF), representing Jan Scruggs, presented the "Faces Never Forgotten" project to American Indian veterans to develop Tribal involvement in the national project... READ MORE.
YOUR PERSONAL INVITATION
I would like to extend an invitation for you to join us at Ahmium in identifying any other of our brothers or sisters that were killed or missing in Vietnam or any of our Wars or "Conflicts".
Please read my COMPLETE LETTER for more information, including special contact information....
Ernie C. Salgado Jr.
Executive Director, Ahmium Education, Inc.
Soboba Tribal Member
To submit your letter for posting, please CONTACT THE EDITOR.
Serving the Southern California Inter-Tribal Community with employment information, job fairs, job listings, vocational training, education, courses and leads to full and part time jobs in Southern California. Help understanding employment laws and regulations, and where to get legal help within the Tribal Judicial System.
To post your job notices here, please CONTACT WEBMASTER...


Contact CALIE ASSIGNMENTS EDITOR to request a news reporter to cover & blog your tribal events.
The fun places where to find active fun things to do in Southern California, educational, family values, sports, cultural, and entertainment in San Diego area.
2014:
+++++++
American Indian Heritage Pow Wow
Balboa Park, San Diego, CA
May 10-11, 2014
TIME: 10am-6pm
DOWNLOAD FREE POSTER PDF
+++++++
Dream The Impossible
Native Youth Conference
May 3, 2014
TIME: 9am-6pm
California State University San Marcos
333 South Twin Oaks Valley Road
San Marcos, CA 92096
DOWNLOAD PDF
SOUTHERN INDIAN HEALTH COUNCIL SIHC

EVENTS & NOTICES:
Posted by Brandie Taylor

+++++++

Parenting Classes
(10-week course)
DOWNLOAD PDF

+++++++

Educational Groups
Alcohol & Drug Dependency, Suicide Prevention, Domestic Violence, Anger, HIV/AIDS/STDs, Loss & Grief, Historical Trauma, and more...
Open to all ages 15 years and up.
WHEN: Thursdays, 5:30-7pm
WHERE: La Posta Substance Abuse Center
DOWNLOAD PDF

+++++++

Healthy Families Dinner & Crafts
WHERE: Campo
March 25, 2014
5:30-7pm
DOWNLOAD PDF
ONGOING SCHEDULED EVENTS:

4TH SUNDAYS
MUSIC | CONCERTS | ART | CULTURE
Dorothy Ramon Learning Center, Inc.
SCHEDULE
+++++++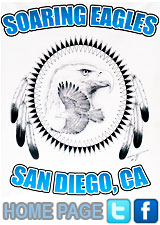 SOARING EAGLES COMMUNITY NIGHTS
See flyers for more info
SOARING EAGLES WEBSITE
+++++++
TRIBAL FOOD BANK & CLOTHES DRIVE
Tribes 4 Christ
WHEN: Fourth Monday of every month
TIME: 3-4:30pm
WHERE: La Jolla Tribal Hall Gym
22000 Highway 78, Pauma Valley, CA
PHONE: 760-742-1481
DOWNLOAD POSTER (PDF)
We operate on a first come, first serve basis and we are open to all people groups. Everyone is welcomed to browse but actual shopping doesn't start until 3:00pm every 4th Monday of each month. We partner with the North County Food Bank of San Marcos and they bring us fresh fruit and veggies and different kinds of breads, pastries and some times milk and eggs. Please help us get the word out.
To post your event, please CONTACT WEBMASTER...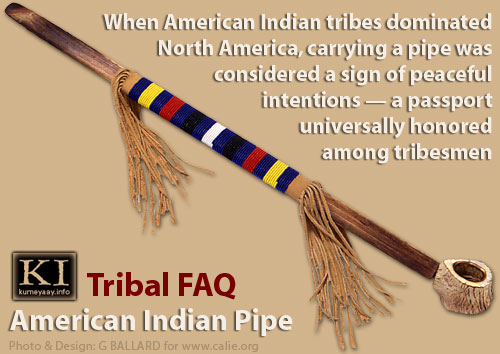 TOP 50 Frequently Asked Questions about American Indian tribes — "American Indian or Native American?" | "Tribe or Band?" | "Who is an American Indian?" | "What is Indian Country?" | "Tribal Sovereignty" | "Indian Preference Jobs"...
NEW: AMERICAN INDIAN WOMEN IN HISTORY


Sacagawea, Shoshone, c. 1788-1812, Guide


Maria Tallchief, Osage, "America's First Prima Ballerina"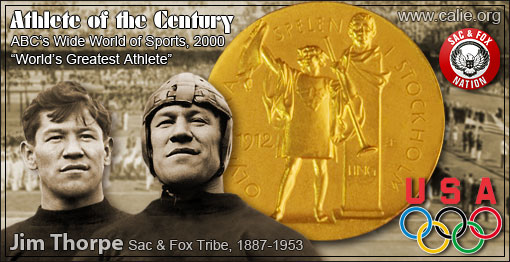 JIM THORPE (Sac & Fox Tribe) 1987-1953,
"Athlete of the Century" | "Greatest Athlete in the World"....


AMERICAN TRIBAL SOVEREIGNTY — American tribes practiced their own forms of government for thousands of years before European intrusion and the formation of the United States government. The Constitution of the United States, U.S. Supreme Court, federal and state laws, as well as historical treaties all support the tribes' present-day legal rights to self-government and certain forms of tribal sovereignty....


JOHN CHIEF MEYERS (Cahuilla, Riverside, CA), 1880-1971, MLB teams the "Ironman" played for: New York Giants, Boston Braves, Brooklyn Robins. Career batting average .291, played in four World Series (1911, 1912, 1913, 1916)....


American Indian Boarding School Experience
CALIE is compiling a historical Web portal for research into what happened circa 1850-1930...


VIEJAS "V-STARS" hold successful Public Safety & Native Wellness Conference for Native American Indian youth and families...professional photo blog.
www.californiaindianeducation.org AKA www.CALIE.org www.californiaindianeducation.com • CALIE.ORG is not affiliated with www.calie.com www.calie.gov www.cali.gov www.calie.edu www.cali.com www.cali.org www.calie.gov