195 MILLION HITS!!!
Feb. 2008-Dec, 2016
101,000-plus Unique Daily Visitor IPs logged a month!
300,000 Pages Viewed a month!
NATIVE NEWS
Assignments Editor
Publishing Corner:
TRIBAL BLOGGERS:
ROY COOK NEWS BLOG
THE INDIAN REPORTER
JOURNAL FROM SDC
KAREN VIGNEAULT
BOOK STORE
CREATIVE INDIAN
Indian Community:
TRIBAL COMMUNITY
SOARING EAGLES
LEADER PROFILES
OBITUARIES
TANF GUIDE
KID'S GUIDES
Science & Wonder
ASTRONOMY PORTAL
KID'S CLUBHOUSE
Indian Heros:
VETERAN COMMUNITY
MEDALS OF HONOR
CODE TALKERS
FAMOUS CHIEFS
HISTORIC BATTLES
POEMS ESSAYS
SPORTS-ATHLETES
MISSION FEDERATION
FAMOUS INDIANS
California Indian Art:
MISSION BASKETS
RED CLAY POTTERY
ETHNOGRAPHIC ART
CAVE ART
MUSIC
CALIE Library:
FEDERAL Resources
HEALTH & MEDICAL
OBAMACARE
INDIAN BOOK LIST
HISTORICAL Documents
STD Information
TRIBAL FAQ
Inspirational Quotes:
TRADITIONAL
WORLD
Academic Financial Aid:
SCHOLARSHIPS
GRANTS & FUNDING
Tribal Governments:
TRIBAL COURTS
SOVEREIGNTY
SOCIAL SERVICES
TRIBAL DIRECTORY
Indian Gaming:
INDIAN CASINO FORUM
CALIFORNIA INDIAN EDUCATION

Welcome to the official California Indian Education CALIE website, the American Indian tribal community leader in on-line Native American educational resources and community services in Southern California Indian Country. We collaborate with the thirty California Indian Education Centers established by the California Department of Education, and the twenty seven federally-recognized Tribal Governments located in Southern California. Please contact our Editor in Chief Ernie Salgado, Soboba Indian Reservation, to become involved with your tribal community website!
The primary purpose of CALIE.ORG is to enlighten the world on Native American traditional values, customs and cultures of American Indian peoples. Our goal is to present fair and balanced overviews of North American tribal practices.
NEWS | COMMUNITY VOICES | JOBS | EVENTS | DEATHS | SUPPORT TRIBAL EDUCATION
Español | 中文 | 日本 | Française | Deutsch | 한국어 | Россию | پارس
FEATURED CALIE ARTICLES & COMMUNITY NOTICES:
READ ALL ABOUT IT... NEWS IN INDIAN COUNTRY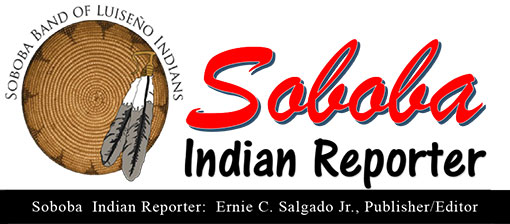 JULY EDITION:
DOWNLOAD NOW PDF
+++++++
WE WELCOME YOUR NEWS & STORY IDEAS FOR PUBLICATION:
MAILING & CONTACT INFORMATION:
ERNIE SALGADO, EDITOR
P.O. BOX 366, SAN JACINTO, CA 92581
CONTACT ERNIE SALGADO by email
FEATURED TRIBAL STORIES:
American Indians Second Class Citizens by Choice
By Ernie C. Salgado, Jr. (Soboba tribe)

told myself not to write this article but sometimes I just can't help myself. I guess I'm like the bug in the movie "Bugs Life" when he was told don't look at the lights and as he looked at the light he said "I can't help it." So since I can't help myself I am going to expose this can of worms.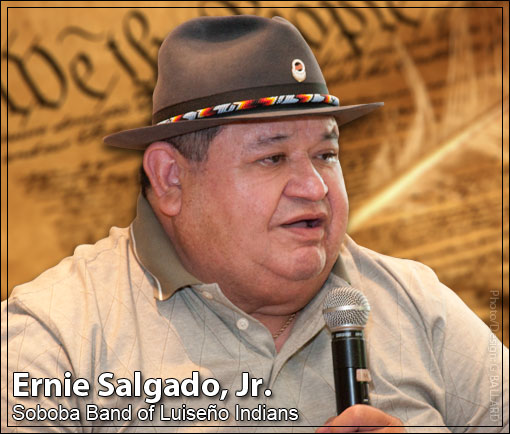 What is pathetic is that non-American citizens seem to get more protections from the Constitution of the United State of America than the American Indian tribal people. In fact just the other day the Federal Court judge in Hawaii ruled that the Trump travel ban was not legal because it violated the Civil Rights of the non-citizens. And if that's not bad enough the Supreme Court ruled that the U.S. forces in combat fighting the Islamic extremist must read them their Miranda Rights.
Sure the United States Congress passed the Indian Civil Rights Act in 1968 (H.R. 2516) stating "The Indian Civil Rights Act of 1968 (ICRA) applies to the Indian tribes of the United States and makes many, but not all, of the guarantees of the Bill of Rights applicable within the tribes. The legislation also addressed the crises of domestic violence that pledge the American Indian community.
The Act appears today in Title 25, sections 1301 to 1303 of the United States Code. The "and makes many, but not all," are troublesome and were not defied The US Supreme Court had made clear that tribal internal affairs concerning tribal members' individual rights were not covered by the Fifth Amendment to the US constitution. However, the tribes were ultimately subjected to the power of Congress and the Constitution... READ MORE.
+++++
MILITARY FAMILY NOTES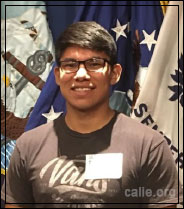 Frank Red Bow Basquez-Gallerito, the 19-year-old son of Mia and Frank Bow Basquez-Gallerito, is scheduled to complete his Naval basic military training (boot camp) around the middle of May 2017.
The young recruit is undergoing his basic training at the Great Lakes Naval Station in Illinois.
Frank enlisted in the United State Navy on September 14, 2016. He took the oath of military service at the Military Entrance Processing Station in San Diego. He enlisted for eight-years of active duty and three-years of reserve service time. When asked why he enlisted for eight-years of active duty as apposed to the normal four-years.
He reported for active duty at the U.S. Naval Base in San Diego on March 16, 2017. Although he enlisted in September 2016 his date for re-porting for active duty was delayed by the Navy since he was enrolled with the Southern California EMS Training institute in Murrieta.
He will complete his basic training around the middle of May 2017 at the Great Lakes Naval Station in Illinois adjacent to Waukegan, IL on the north side of Chicago.
Upon completion of his eight-weeks of basic training he will begin his Military Occupational Specialty (MOS) training as a certified electrician.
Frank graduated from San Jacinto High School on June 9, 2016. During his four-years of high school he participated in the Junior Reserve Officers' Training Corps (JROTC) pro-gram.
Frank is the middle child of five siblings. He spend the first 15-years of his life on the Mescalero Apache Indian Reservation in New Mexico where he is an enrolled tribal member. The Mescalero Apache reservation is also the home of many of the blood relatives of the famous Apache warrior, Geronimo.
However, he has deep family roots with the Soboba Indian Reservation in Southern California.
The Basquez-Gallerito family moved to the Soboba reservation in 2012. However, his mother, Mia, said she made sure they came home every summer.
+++++
The Birth of the California Indian Education Center Act and the California Indian Health Act, 1973 and 1974
By Andy Anderson (submitted by Ernie Salgado, Soboba)
The Birth of the California Indian Education Center Act and the California Indian Health Act, 1973 and 1974.
On New Year's Eve 2008 my daughter, Culien, went go with Annette and me to see the movie, "Milk."  The movie focus is on Harvey Milk the skilled gay rights activist culminating with the assassination of Milk and Mayor George Moscone by Dan White, an ex-San Francisco Supervisor.
I never knew or even met Harvey Milk.  It was not my cause, Indian rights were.  I did know George Moscone as he was the key California Senator to agree to advocate for Indians at a time where finding an Indian legislative champion in California was nearly impossible.
The movie "Milk" has prompted me to write up the story on how Joe Carrillo, Dan Bomberry and I were able to get two state Indian laws passed, the first laws in the nation to use state general tax funds for the benefits of American Indians.
NATA — Joe Carrillo, Dan Bomberry, Andy Anderson
Joe Carrillo, Dan Bomberry and I formed the non-profit NATA Institute in 1972 to advocate for Indian health, education and land rights and to train community organizers towards those goals.
NATA stood for Native American Training Associates and NATA quickly became the radical cutting edge Indian organization in California.  With success also came enemies including many envious wantabee Indian leaders who mad-mouthed NATA.  They derisively called it the Mexican, Canadian Indian and a white guy organization ... READ MORE.
Read all about it and more in the Soboba Indian Reporter tribal newspaper archives:
July 2017, PDF
June 2017, PDF
May 2017 PDF
April 2017 PDF
March 2017 PDF
February 2017 PDF
January 2017 PDF
December 2016 PDF
November 2016 PDF
July 2016 issue PDF
June 2016 issue PDF
May 2016 issue PDF
April 2016 issue PDF.
Recent featured Soboba Reporter articles:
KEYERA "FLORES" CAMERON Soboba placed 2nd in the NFL 8-9 Year Old Pass, Punt and Kick Division Championships.
President-elect Trump's Native American Coalition: President-elect Donald J. Trump announced the formation of his Native American Coalition. These women and men are grassroots leaders and tribal elected officials who engage on relevant issues with the Native American tribal community.
CALIE.ORG Website Turns Nine Years!
Established February of 2008 by Ernie C. Salgado Jr., www.californiaindianeducation.org website celebrated its 9th anniversary during Feb. 2017.
STATISTICS (calie.org domain only):
HITS: 195,000,000 plus (about 3 million Hits a month)
PAGES VIEWED: about 300,000 per month
UNIQUE DAILY VISITORS: 4 million plus (logging about 120,000 per month)
OUR TOP 10 MOST POPULAR PAGES:
Please contact our CEO/ASSIGNMENTS EDITOR, Ernie Salgado, for more information about becoming involved with your tribal community website and supporting California Indian Education.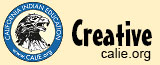 CALIE.ORG/creative is developing a Wordpress site to showcase the best tribal inspired creative multimedia content on the Internet — everything from photojournalistic still documentaries, research articles, posters. Creative Indian is a work in progress...

TRADITIONAL Native American Indian & World Quotations

I am an Indian, American Indian. I prefer 'American Indian' (because) anyone born in the western hemisphere is a native American.
- Russell Means, Republic of Lakotah
(Activist, actor 1939-2012)
READ MORE Earth writings...


INDIGENOUS AMERICAN INDIAN TRIBES CALIFORNIA
CALIE is committed to serving the educational needs of the Indigenous peoples of California and building a better future for all Americans across the United States of America.
There are some 565 federally-recognized Indian tribes in the United States (approximately 109 of them are located in California, with some 18 of those in the County of San Diego), plus millions of Native American urban Indians who may depend on and benefit from tribal educational programs... please take a moment to send us your FEEDBACK & SUGGESTIONS for improving this tribal educational resource.
Contact CALIE ASSIGNMENTS EDITOR to request a news reporter to cover your tribal events.


President-elect Trump's Native American Coalition
by Ernie C. Salgado, Jr., Soboba Indian Reservation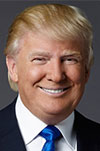 President-elect Donald J. Trump announced the formation of his Native American Coalition. These women and men are grassroots leaders and tribal elected officials who engage on relevant issues with the Native American tribal community.
The Chair of the Native American Coalition, U.S. Representative (R-OK) and tribal member of the Cherokee Nation, Markwayne Mullin, had this to say:
"The daily flood of new federal regulations keep Indian Country from becoming self-sufficient. Local tribal decisions, not federal bureaucrats, are the best way to improve our communities. As both an enrolled member of Cherokee Nation and a Member of Congress, I will stand with Donald Trump in supporting tribal sovereignty and reining in federal over-regulation."
Honorary Chair Fleming Begaye, Sr., one of America's revered Navajo Code Talkers, said, "Native Americans need a federal government that gets out of the way of small business. As an independent and a successful small businessman, I crossed the line this week and voted for Mr. Trump."... READ MORE.
Serving the Southern California Inter-Tribal Community with employment information, job fairs, job listings, vocational training, education, courses and leads to full and part time jobs in Southern California. Help understanding employment laws and regulations, and where to get legal help within the Tribal Judicial System.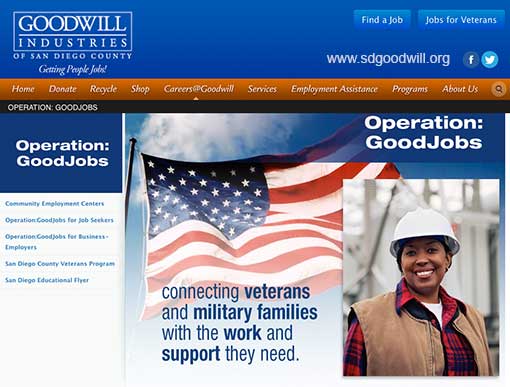 Jobs & Job Training for Veterans in County of San Diego
Goodwill Industries of San Diego County has launched several programs (including Operation:GoodJobs) serving military veterans and their families. These programs focus on eliminating barriers to employment to facilitate your transition to the civilian workplace, prepare for your career, and assist you on the road to economic independence....
Operation:GoodJobs
The Operation:GoodJobs program is being supported by a $5 million grant from the Walmart Foundation and encompasses five states and twelve Goodwill Industries organizations. Each Goodwill organization is partnering with many agencies and organizations in the local area to help ensure that you and your family have every opportunity to succeed.
To post your job notices here, please CONTACT WEBMASTER...


Contact CALIE ASSIGNMENTS EDITOR to request a news reporter to cover & blog your tribal events.
The fun places where to find active fun things to do in Southern California, educational, family values, sports, cultural, and entertainment in San Diego area. CALIE.ORG is not responsible for errors.
2017:
20th Annual Pasadena Pow Wow
March 4-5, 2017, 10:00 am
William Carey International University: 1539 E. Howard St., Pasadena, CA 91104
37th Annual Early Spring Celebration Powwow
March 10-12, 2017, 10:00 am7:00 pm
San Pasqual Valley High School: 676 Baseline Road, Winterhaven, CA 92283
47th Annual CSULB Puvungna Pow Wow & Outreach
March 11-12, 2017
California State University, Long Beach: 1250 Bellflower Blvd.
Long Beach, CA 90840
Pomona College 4th Annual Pow Wow
March 25, 2017, 10am-9pm Grand Entry Noon
Pomona College
+++++++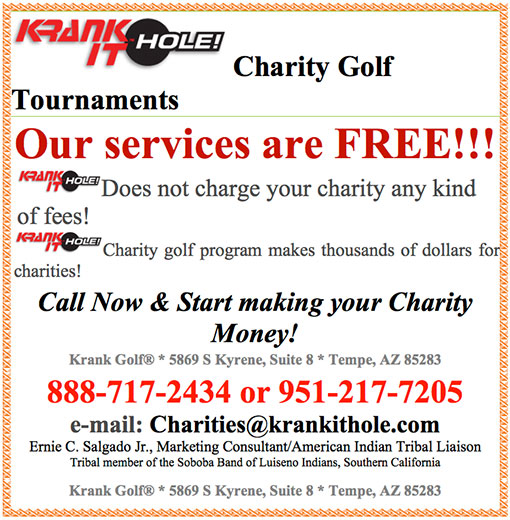 CLICK TO DOWNLOAD FLYER
2017:
ONGOING SCHEDULED EVENTS:

4TH SUNDAYS
MUSIC | CONCERTS | ART | CULTURE
Dorothy Ramon Learning Center, Inc.
SCHEDULE
+++++++
To post your event, please CONTACT WEBMASTER...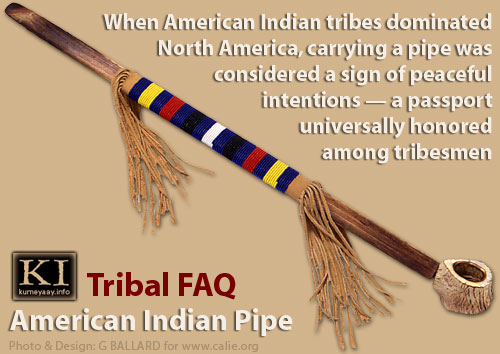 TOP 50 Frequently Asked Questions about American Indian tribes — "American Indian or Native American?" | "Tribe or Band?" | "Who is an American Indian?" | "What is Indian Country?" | "Tribal Sovereignty" | "Indian Preference Jobs"...
NEW: AMERICAN INDIAN WOMEN IN HISTORY


Sacagawea, Shoshone, c. 1788-1812, Guide


Maria Tallchief, Osage, "America's First Prima Ballerina"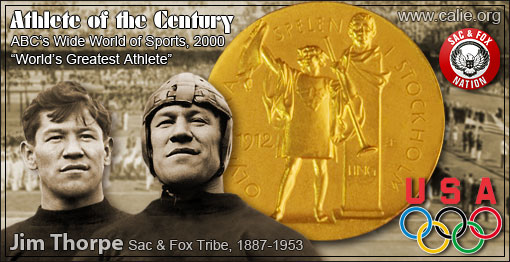 JIM THORPE (Sac & Fox Tribe) 1987-1953,
"Athlete of the Century" | "Greatest Athlete in the World"....


AMERICAN TRIBAL SOVEREIGNTY — American tribes practiced their own forms of government for thousands of years before European intrusion and the formation of the United States government. The Constitution of the United States, U.S. Supreme Court, federal and state laws, as well as historical treaties all support the tribes' present-day legal rights to self-government and certain forms of tribal sovereignty....


JOHN CHIEF MEYERS (Cahuilla, Riverside, CA), 1880-1971, MLB teams the "Ironman" played for: New York Giants, Boston Braves, Brooklyn Robins. Career batting average .291, played in four World Series (1911, 1912, 1913, 1916)....


American Indian Boarding School Experience
CALIE is compiling a historical Web portal for research into what happened circa 1850-1930...


VIEJAS "V-STARS" hold successful Public Safety & Native Wellness Conference for Native American Indian youth and families...professional photo blog.
www.californiaindianeducation.org AKA www.CALIE.org www.californiaindianeducation.com • CALIE.ORG is not affiliated with www.calie.com www.calie.gov www.cali.gov www.calie.edu www.cali.com www.cali.org www.calie.gov