ELEMENTARY SCHOOL CHILDREN FIRE SAFETY PROGRAMS
November 5th, 2008, SYCUAN FIRE DEPT HOTSHOTS visited a local elementary school in San Diego County and gave young students a hands-on look at their state-of-the-art firefighting equipment and presented their valuable fire safety training program.
The Sycuan Tribal Fire Department entered into a Public Law 93-638 tribal compact with the Bureau of Indian Affairs BIA-NIFC. This contract provides Sycuan with monetary and logistical U.S. Government support through federally-funded programs for federally-recognized Indian tribes who meet the stringent qualifications.
SYCUAN FIRE SAFETY FOR YOUNG SCHOOL CHILDREN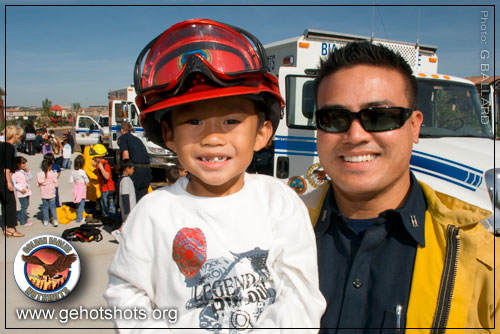 Fire Captain Byron Alcantara, Golden Eagles IHC 63B, gives one of the young school boys the special VIP treatment by sticking an Honorary Fireman's Badge on his chest, putting a red captain's helmet on his head, and holding him up for a professional picture.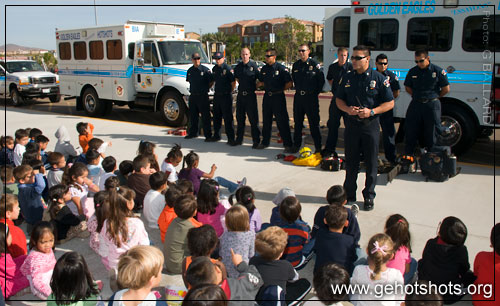 Captain Alcantara organized the event, and took the lead in introducing the Sycuan firemen to the young elementary students.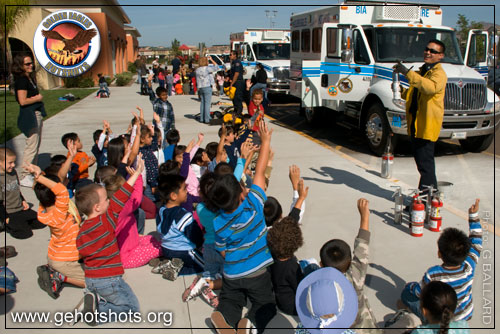 The firemen and students broke off into groups and participated in the training. Above, Captain Alcantara asks for volunteers to shoot the fire extinguisher.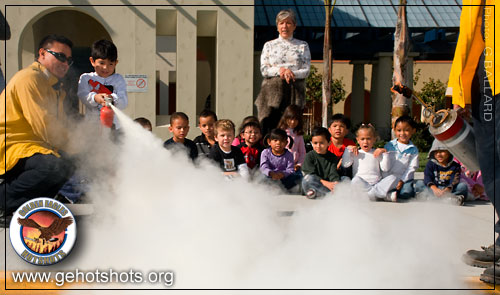 A professional Sycuan fire fighter (right) used diesel fuel and a drip torch to light sand fires in a bucket, and each student got a chance to extinguish a fire using a fire extinguisher — which was pretty cool.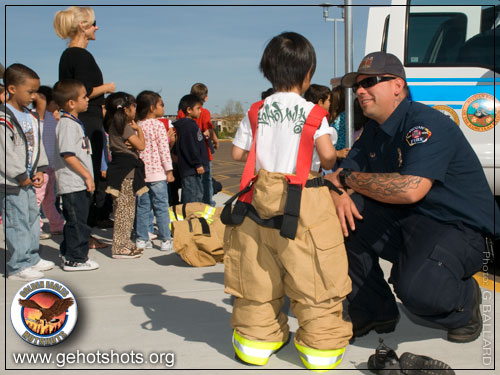 The young boys and girls all had opportunities to try on real firefighter gear during the visit.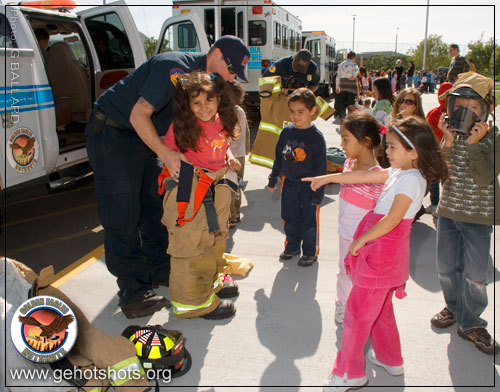 A young girl tried on the firefighting clothing and posed for a picture with a Sycuan IHC fireman.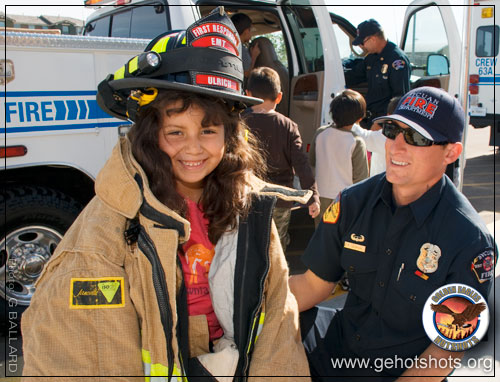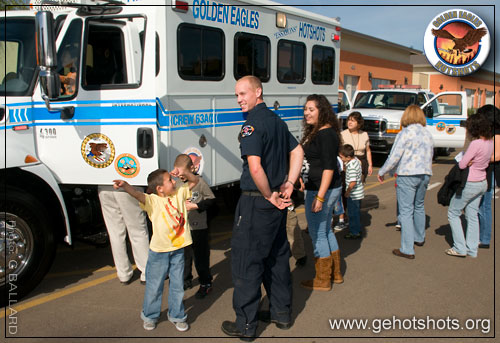 Students were escorted inside the Hotshots crew buggies and command vehicles and got to experience the emergence flashing lights and sirens.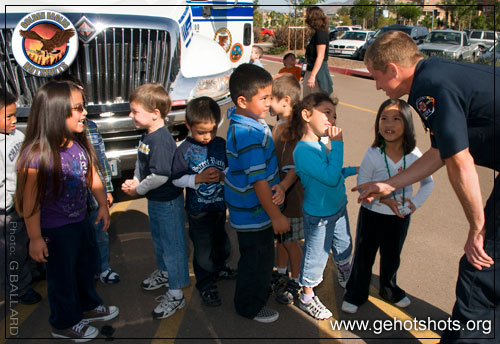 Wildland firemen answered a million questions from the school children.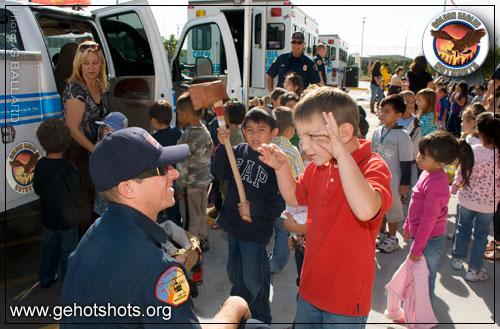 A Sycuan crewmember listens to one of the students.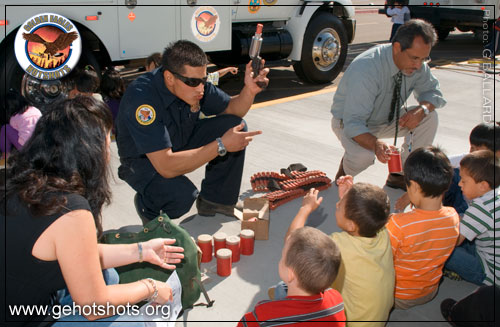 A fireman shows a group of students the finer points of using a fireman's flair gun and other incendiary devices.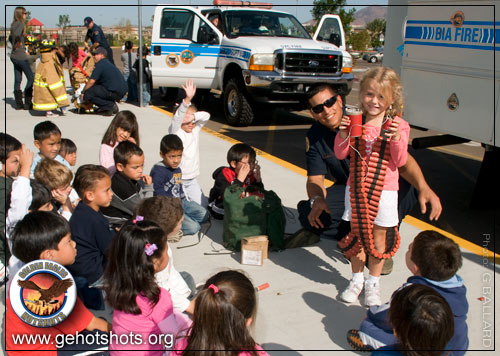 A young girl stopped to smile for a photo. She is wearing...holding...used for ...
Children listen to an experienced Bureau of Indian Affairs fire superintendent tell them important life-saving fire safety tips.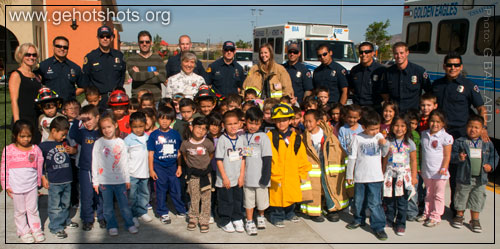 Students, teachers and firefighter posed for a group photograph to remember the event.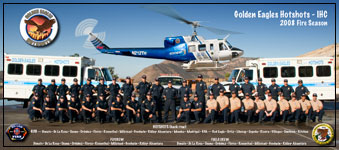 CLICK to learn about the Sycuan Firefighters and their mission.
The participating Sycuan firefighters are elite members of the Sycuan-BIA (Bureau of Indian Affairs) Golden Eagles Hotshots Interagency Hotshots Crew IHC, a wildland and air division of the Sycuan Fire Department, Sycuan Indian Reservation.
Fire safety photos courtesy of Chief Hank Murphy.