Publishing Corner:
ROY COOK NEWS BLOG
THE INDIAN REPORTER
TRIBAL BLOGGERS
Indian Community:
TRIBAL COMMUNITY
PROFILES
Science & Wonder
ASTRONOMY PORTAL
KID'S CLUBHOUSE
Indian Heros:
VETERAN COMMUNITY
MEDALS OF HONOR
CODE TALKERS
FAMOUS CHIEFS
HISTORIC BATTLES
POEMS ESSAYS
SPORTS-ATHLETES
MISSION FEDERATION
FAMOUS INDIANS
California Indian Art:
MISSION BASKETS
RED CLAY POTTERY
ETHNOGRAPHIC ART
CAVE ART
MUSIC
CALIE Library:
FEDERAL Resources
HEALTH & MEDICAL
INDIAN BOOK LIST
HISTORICAL Documents
Academic Financial Aid:
SCHOLARSHIPS
GRANTS & FUNDING
Tribal Governments:
TRIBAL COURTS
SOVEREIGNTY
SOCIAL SERVICES
TRIBAL DIRECTORY
Indian Gaming:
INDIAN CASINO FORUM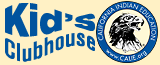 SPACE SCIENCE LABORATORY Educational Web Portal
CALIE guide to star gazers, astronomy...future space travelers of planet Earth...
NASA featured images gallery of MULTIMEDIA.
NASA for STUDENTS.
NASA for EDUCATORS.
What Does NASA Do?
NASA's mission is to pioneer the future in space exploration, scientific discovery and aeronautics research.
To do that, thousands of people have been working around the world -- and off of it -- for almost 50 years, trying to answer some basic questions. What's out there in space? How do we get there? What will we find? What can we learn there, or learn just by trying to get there, that will make life better here on Earth?...


CALTEC ASTRONOMY, Palomar Observatory
The Palomar Observatory is located in north San Diego County, California. It is a world-class center of astronomical research that is owned and operated by the California Institute of Technology. The observatory is home to five telescopes that are nightly used for a wide variety of astronomical research programs. The research is conducted by Caltech's faculty, post-doctoral fellows and students, and by researchers at Caltech's collaborating institutions.
The Palomar Observatory is open to the public (see their Web site for more information and beautiful photography gallery of star pictures....
CALTEC.EDU maintains a space portal to the top observatories in the United States, including:
Caltech's Palomar Observatory, in San Diego County
Keck Observatory is perched atop the dormant volcano, Mauna Kea, on the island of Hawai
The Owens Valley Radio Observatory is located some five hours north of Pasadena, near the Sierra Nevada range.
The Combined Array for Research in Millimeter-wave Astronomy (CARMA) is the merger of two university-based millimeter arrays -- the Owens Valley Radio Observatory (OVRO) millimeter array and the Berkeley-Illinois-Maryland Association (BIMA) millmeter array.
The Chajnantor Observatory, is located at an altitude of 5080 m in the Chilean Andes.
The Caltech Submillimeter Observatory is a 10-meter dish atop Mauna Kea in Hawaii.
The Thirty Meter Telescope is a project currently underway by Caltech, the University of California, and the Association of Canadian Universities for Research in Astronomy (ACURA).
The Robinson/Downs Rooftop Observatories.
The Big Bear Solar Observatory is a world center for observations of the Sun. Since July 1997, the facility has been managed by the New Jersey Institute of Technology for a university consortium which includes Caltech.
HUBBLE SPACE TELESCOPE


HUBBLESITE "Out of the ordinary...out of this world."
HUBBLESITE image galleries.
HUBBLE TELESCOPE NEWS.
HUBBLE TELESCOPE SPACE PICTURES.
HUBBLE HIGH-RESOLUTION IMAGES.
WIKIPEDIA about the Hubble space telescope.
MARS ROVER MISSION


MARS Exploration Rover Mission.
MARS ROVER MULTIMEDIA GALLERY.
MARS FOR KIDS.
MARS FOR STUDENTS.
MARS FOR TEACHERS.

THE CHALLENGER CENTER for space exploration.
The Challenger Center's vision is to create a scientifically literate population that can thrive in a world increasingly driven by information and technology. Our vision for the future is a global community where students command their own destinies by developing skills in decision making, teamwork, problem solving, and communication. This vision is based on a realistic assessment of the skills needed for success in the 21st century...
INDIAN STAR CHARTS by Roy Cook
How many stars are there in the sky? How many stories about the stars are there? There are many Tribal stories that explain and/or include the stars. We will look to four tribal stories: from the West, East, South and North.....
NASA'
CALIE Space Portal researched and compiled by CALIE webmaster.