Publishing Corner:
ROY COOK NEWS BLOG
THE INDIAN REPORTER
TRIBAL BLOGGERS
Indian Community:
TRIBAL COMMUNITY
PROFILES
Science & Wonder
ASTRONOMY PORTAL
KID'S CLUBHOUSE
Indian Heros:
VETERAN COMMUNITY
MEDALS OF HONOR
CODE TALKERS
FAMOUS CHIEFS
HISTORIC BATTLES
POEMS ESSAYS
SPORTS-ATHLETES
MISSION FEDERATION
FAMOUS INDIANS
California Indian Art:
MISSION BASKETS
RED CLAY POTTERY
ETHNOGRAPHIC ART
CAVE ART
MUSIC
CALIE Library:
FEDERAL Resources
HEALTH & MEDICAL
INDIAN BOOK LIST
HISTORICAL Documents
Academic Financial Aid:
SCHOLARSHIPS
GRANTS & FUNDING
Tribal Governments:
TRIBAL COURTS
SOVEREIGNTY
SOCIAL SERVICES
TRIBAL DIRECTORY
Indian Gaming:
INDIAN CASINO FORUM
TARANTULA NEBULA HIGH RESOLUTION SPACE IMAGES
Image credits: ESA / NASA, ESO and Danny LaCrue
Copyright information.
The Tarantula Nebula has an apparent magnitude of 8.
Considering its distance of about 180,000 lightyears, this is an extremely luminous object.
The Tarantula Nebula's luminosity is so bright that if it were as close to Earth as the
Orion Nebula, the Tarantula Nebula would cast shadows.
In fact, the Tarantula Nebula is the most active starburst region known in the Local Group of galaxies...


See caption source for more information.
ALSO the original spacetelescope release: www.spacetelescope.org/images/html/heic0416a.html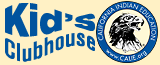 Return to CALIE Science & Wonder SPACE PORTAL.