Publishing Corner:
ROY COOK NEWS BLOG
THE INDIAN REPORTER
TRIBAL BLOGGERS
Indian Community:
TRIBAL COMMUNITY
PROFILES
Science & Wonder
ASTRONOMY PORTAL
KID'S CLUBHOUSE
Indian Heros:
VETERAN COMMUNITY
MEDALS OF HONOR
CODE TALKERS
FAMOUS CHIEFS
HISTORIC BATTLES
POEMS ESSAYS
SPORTS-ATHLETES
MISSION FEDERATION
FAMOUS INDIANS
California Indian Art:
MISSION BASKETS
RED CLAY POTTERY
ETHNOGRAPHIC ART
CAVE ART
MUSIC
CALIE Library:
FEDERAL Resources
HEALTH & MEDICAL
INDIAN BOOK LIST
HISTORICAL Documents
Academic Financial Aid:
SCHOLARSHIPS
GRANTS & FUNDING
Tribal Governments:
TRIBAL COURTS
SOVEREIGNTY
SOCIAL SERVICES
TRIBAL DIRECTORY
Indian Gaming:
INDIAN CASINO FORUM
THOR'S HELMET' NGC 2359, NASA Hubble Telescope Outerspace Picture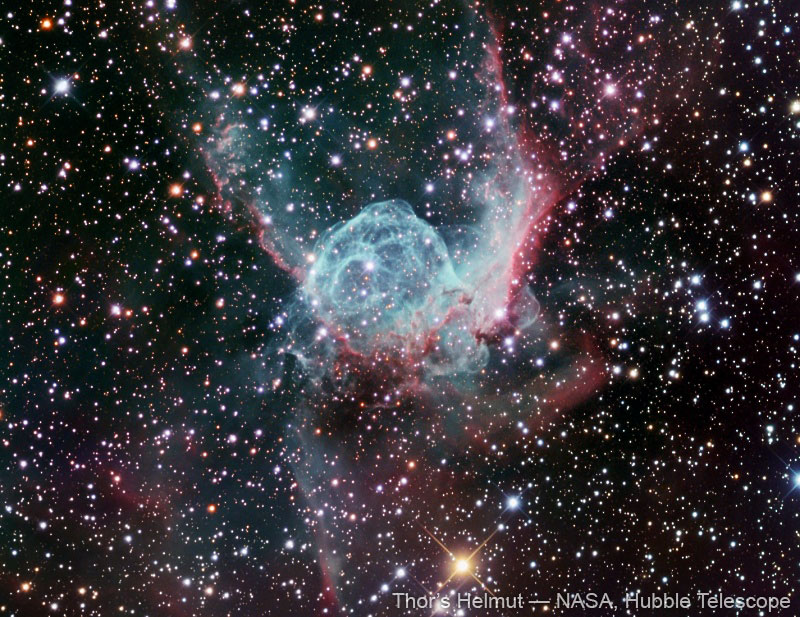 THOR'S HELMET OUTER SPACE
This helmet-shaped cosmic cloud with wing-like appendages is popularly called Thor's Helmet, NGC 2359. Heroically sized even for a Norse god, Thor's Helmet is about 30 light-years across.
In fact, the helmet is actually more like an interstellar bubble, blown as a fast wind from the bright, massive star near the bubble's center sweeps through a surrounding molecular cloud.
Known as a Wolf-Rayet star, the central star is an extremely hot giant thought to be in a brief, pre-supernova stage of evolution.
Webmaster's Note:
One lightyear equals six trillion Earth miles, 6,000,000,000 (the amount of distance light travels in one year).
In our solar system, the sun's light takes about 8 minutes to reach the Earth.
By contrast, the time it takes for sun light to reach Pluto is about 5.3 hours, or 318 minutes.
NASA scientists' and mathematicians' estimates that the 1-2 inch emerald helmet area in the center of their Thor's Helmet space image is "about 30 lightyears across" (i.e., 180,000,000,000 Earth miles) is mind boggling.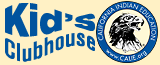 Return to CALIE Science & Wonder SPACE PORTAL.