Publishing Corner:
ROY COOK NEWS BLOG
THE INDIAN REPORTER
TRIBAL BLOGGERS
Indian Community:
TRIBAL COMMUNITY
PROFILES
Science & Wonder
ASTRONOMY PORTAL
KID'S CLUBHOUSE
Indian Heros:
VETERAN COMMUNITY
MEDALS OF HONOR
CODE TALKERS
FAMOUS CHIEFS
HISTORIC BATTLES
POEMS ESSAYS
SPORTS-ATHLETES
MISSION FEDERATION
FAMOUS INDIANS
California Indian Art:
MISSION BASKETS
RED CLAY POTTERY
ETHNOGRAPHIC ART
CAVE ART
MUSIC
CALIE Library:
FEDERAL Resources
HEALTH & MEDICAL
INDIAN BOOK LIST
HISTORICAL Documents
Academic Financial Aid:
SCHOLARSHIPS
GRANTS & FUNDING
Tribal Governments:
TRIBAL COURTS
SOVEREIGNTY
SOCIAL SERVICES
TRIBAL DIRECTORY
Indian Gaming:
INDIAN CASINO FORUM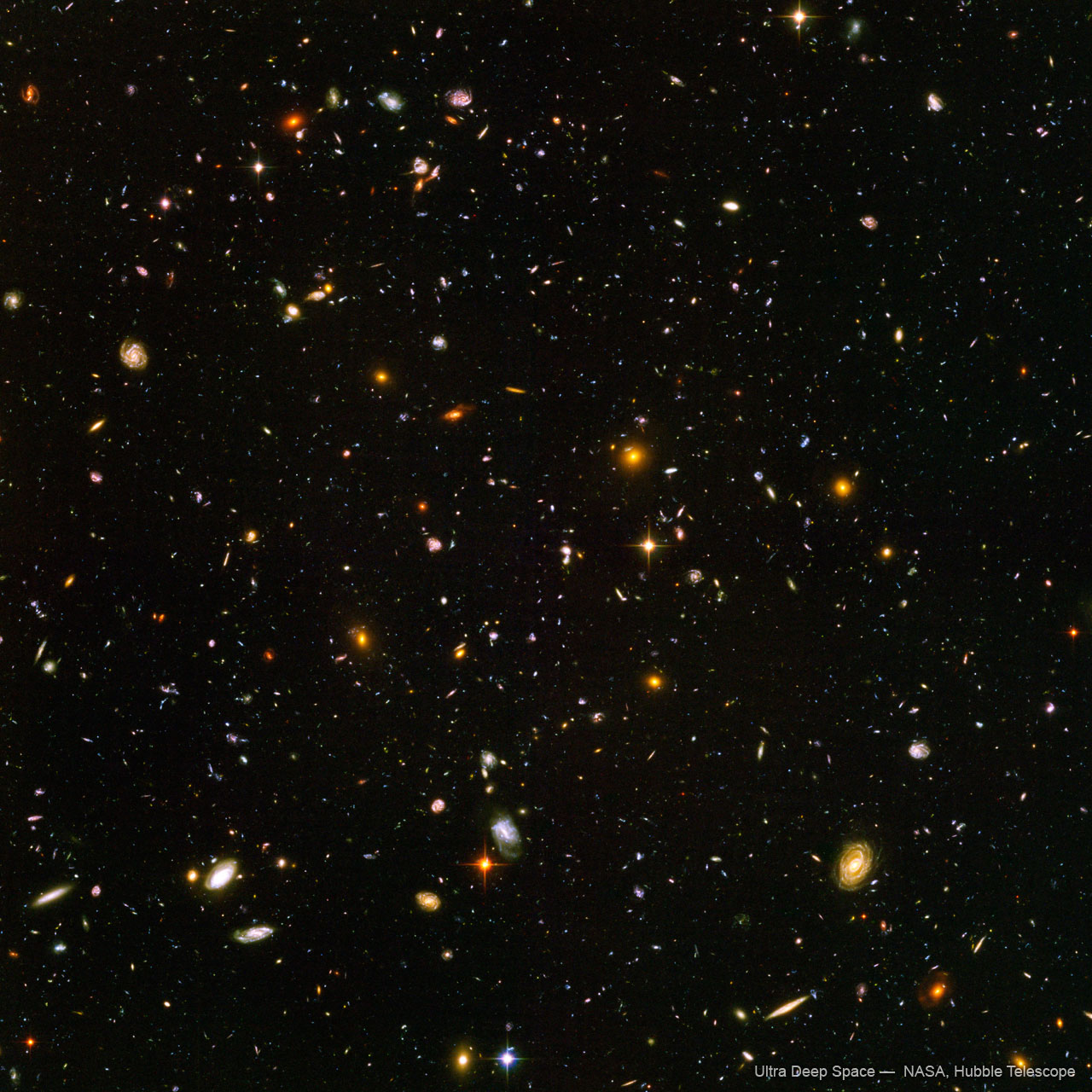 Hubble's Deepest View Ever of the Universe Unveils Earliest Galaxies
ABOUT THIS MOST FAMOUS HUBBLE SPACE TELESCOPE IMAGE:
Galaxies, galaxies everywhere - as far as NASA's Hubble Space Telescope can see.
This view of nearly 10,000 galaxies is the deepest visible-light image of the cosmos.
Called the Hubble Ultra Deep Field, this galaxy-studded view represents a "deep" core
sample of the universe, cutting across billions of light-years.
The snapshot, taken March 9, 2004, includes galaxies of various ages, sizes, shapes, and colors.
The smallest, reddest galaxies, about 100, may be among the most distant known,
existing when the universe was just 800 million years old.
The nearest galaxies - the larger, brighter, well-defined spirals and ellipticals - thrived
about 1 billion years ago, when the cosmos was 13 billion years old....
MOST AMAZING SPACE IMAGE OF ALL TIME
Webmaster's Note:
This awesome image of deep space has to be the
world's most amazing picture of outer space ever
taken — it is an image our ancestors could hardly
have imagined in their wildest dreams.

Hubble Observes 13.2 Billion Year-Old Galaxy
JANUARY 2011 (no audio) — Take a ride into deep space to the presumed oldest galaxy, a look some 13,000,000,000 years back in time...
UDFj-39546284
View above video on YOUTUBE at FULL HD.
Watch another video how this DEEP FIELD VIEW WAS MADE (source).

"Out of the ordinary...out of this world."
Caption/image source and much higher-resolution images.


FACEBOOK: "Outer Space Portal"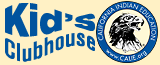 Return to CALIE Science & Wonder SPACE PORTAL.