Publishing Corner:
ROY COOK NEWS BLOG
THE INDIAN REPORTER
TRIBAL BLOGGERS
Indian Community:
TRIBAL COMMUNITY
PROFILES
Science & Wonder
ASTRONOMY PORTAL
KID'S CLUBHOUSE
Indian Heros:
VETERAN COMMUNITY
MEDALS OF HONOR
CODE TALKERS
FAMOUS CHIEFS
HISTORIC BATTLES
POEMS ESSAYS
SPORTS-ATHLETES
MISSION FEDERATION
FAMOUS INDIANS
California Indian Art:
MISSION BASKETS
RED CLAY POTTERY
ETHNOGRAPHIC ART
CAVE ART
MUSIC
CALIE Library:
FEDERAL Resources
HEALTH & MEDICAL
INDIAN BOOK LIST
HISTORICAL Documents
Academic Financial Aid:
SCHOLARSHIPS
GRANTS & FUNDING
Tribal Governments:
TRIBAL COURTS
SOVEREIGNTY
SOCIAL SERVICES
TRIBAL DIRECTORY
Indian Gaming:
INDIAN CASINO FORUM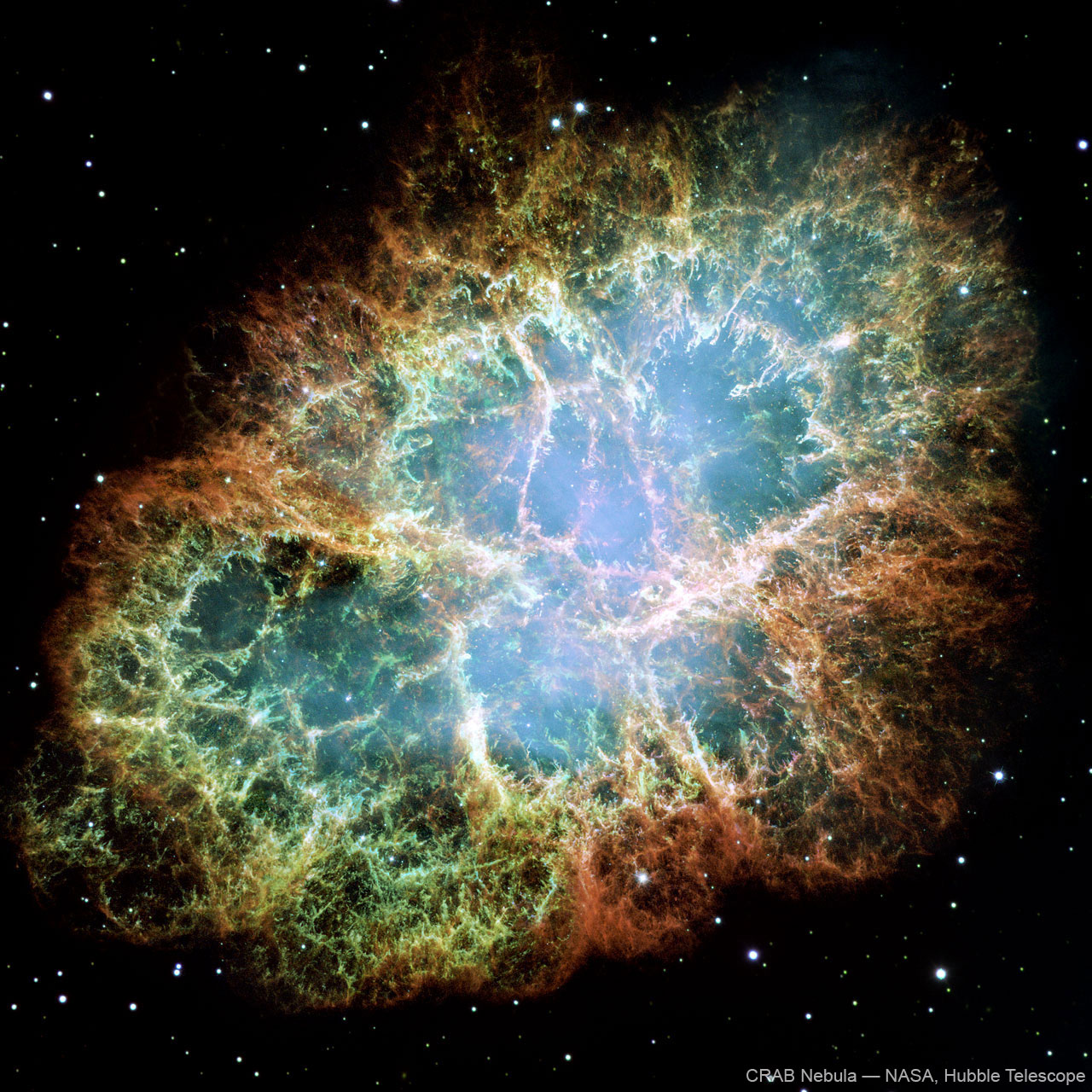 CRAB NEBULA Space Images
A new sequence of Hubble Space Telescope images of the remnant of a
tremendous stellar explosion is giving astronomers a remarkable look at
the dynamic relationship between the tiny Crab Pulsar and the vast nebula that it powers.
The nebula, which is 10 light-years across, is located 7,000 lightyears away in
the constellation Taurus. The green, yellow and red filaments concentrated toward
the edges of the nebula are remnants of the star that were ejected into space by the explosion.
At the center of the Crab Nebula lies the Crab Pulsar — the collapsed core of the
exploded star. The Crab Pulsar is a rapidly rotating neutron star — an object only about
six miles across, but containing more mass than our Sun. As it rotates at a rate of 30 times
per second the Crab Pulsar's powerful magnetic field sweeps around, accelerating particles,
and whipping them out into the nebula at speeds close to that of light.
The blue glow in the inner part of the nebula — light emitted by energetic electrons as they
spiral through the Crab's magnetic field — is powered by the Crab Pulsar...

"Out of the ordinary...out of this world."
Caption/image source and much higher-resolution images.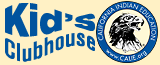 Return to CALIE Science & Wonder SPACE PORTAL.