Publishing Corner:
ROY COOK NEWS BLOG
THE INDIAN REPORTER
TRIBAL BLOGGERS
Indian Community:
TRIBAL COMMUNITY
PROFILES
Science & Wonder
ASTRONOMY PORTAL
KID'S CLUBHOUSE
Indian Heros:
VETERAN COMMUNITY
MEDALS OF HONOR
CODE TALKERS
FAMOUS CHIEFS
HISTORIC BATTLES
POEMS ESSAYS
SPORTS-ATHLETES
MISSION FEDERATION
FAMOUS INDIANS
California Indian Art:
MISSION BASKETS
RED CLAY POTTERY
ETHNOGRAPHIC ART
CAVE ART
MUSIC
CALIE Library:
FEDERAL Resources
HEALTH & MEDICAL
INDIAN BOOK LIST
HISTORICAL Documents
Academic Financial Aid:
SCHOLARSHIPS
GRANTS & FUNDING
Tribal Governments:
TRIBAL COURTS
SOVEREIGNTY
SOCIAL SERVICES
TRIBAL DIRECTORY
Indian Gaming:
INDIAN CASINO FORUM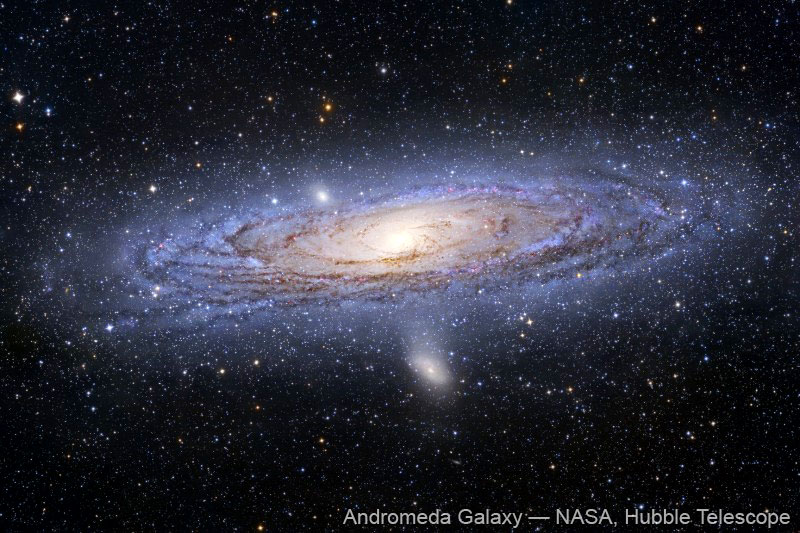 ANDROMEDA GALAXY HUBBLE PICTURES
The Andromeda Galaxy, also known as Messier 31, M31, or NGC 224; often referred to as the Great Andromeda Nebula in older texts) is a spiral galaxy approximately 2.5 million light-years away in the constellation Andromeda.
The Andromeda Galaxy is the nearest spiral galaxy to our own galaxy, the Milky Way.
As the Andromeda Galaxy is visible as a faint smudge on a moonless night, it is one of the farthest objects visible to the naked eye, and can be seen with binoculars even in urban areas...


See caption source for more information.
Webmaster's Note:
The most distant object easily visible to the unaided eye is M31 — the great Andromeda Galaxy is some 2,500,000 light years away.
One light year equals approximately 6,000,000,000,000 miles (six trillion Earth miles) and represents the amount of distance light travels in one Earth year. It takes our sun's light roughly 8 minutes to reach the Earth.
By contrast, it takes about 5.3 hours, or 318 minutes for sunlight to reach Pluto — so you can imagine the Andomeda Galaxy is very far from our solar system because it takes light from the Andromeda Galaxy some 2,500,000 years to travel to Earth.
The webmaster believes that makes this image of Andromeda some 2.5 million Earth years old — the amount of time it took for this light to reach Earth telescopes) — the real present-day image of Andromeda Galaxy would appear 2.5 million years newer.
This is why astronomy star gazing is referred to as "looking back in time."
It is said Albert Einstein first realized the distortion of space and time by imagining himself riding on a beam of light traveling through space at the speed of light and looking back.

In other words, if you were shot to Earth from the Andromeda Galaxy on a beam of light 2,500,000 years ago, this is what you would have seen the entire trip — time would have remained frozen from your backwards perspective (and looking forward to planet Earth, time would appear to be accelerating).

That must also mean, if you were to be shot back to Andromeda at light speed, time (the image) would appear to be accelerating for 2.5 million Earth years until your view caught up to real time upon your arrival at Andromeda.

It really makes the old head spin, eh?




FACEBOOK: "Outer Space Portal"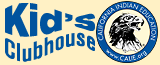 Return to CALIE Science & Wonder SPACE PORTAL.