Publishing Corner:
TRIBAL BLOGGERS:
ROY COOK NEWS BLOG
THE INDIAN REPORTER
JOURNAL FROM SDC
KAREN VIGNEAULT

Indian Community:
TRIBAL COMMUNITY
PROFILES
Science & Wonder
ASTRONOMY PORTAL
KID'S CLUBHOUSE
Indian Heros:
VETERAN COMMUNITY
WHO'S IN THE MILITARY?
MEDALS OF HONOR
CODE TALKERS
FAMOUS CHIEFS
HISTORIC BATTLES
POEMS ESSAYS
SPORTS-ATHLETES
MISSION FEDERATION
FAMOUS INDIANS
California Indian Art:
MISSION BASKETS
RED CLAY POTTERY
ETHNOGRAPHIC ART
CAVE ART
MUSIC
CALIE Library:
FEDERAL Resources
HEALTH & MEDICAL
INDIAN BOOK LIST
HISTORICAL Documents
Academic Financial Aid:
SCHOLARSHIPS
GRANTS & FUNDING
Tribal Governments:
TRIBAL COURTS
SOVEREIGNTY
SOCIAL SERVICES
TRIBAL DIRECTORY
Indian Gaming:
INDIAN CASINO FORUM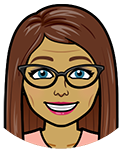 By Melissa Howard
www.stopsuicide.info, special to CALIE.org
If you're an introvert, you already know how difficult it can be to take care of yourself in an extroverted world. Everyone wants you to go here or do that. When you try to back out, the response is, "You never do anything. Why do you need time alone?"
As Verywell Mind explains, introverts are inward-looking individuals who focus on internal thoughts, feelings, and moods. They do not seek external stimulation. In fact, introverts expend energy in social situations, where extroverts gain energy. Being an introvert does not mean a person has social anxiety or is shy, but it does mean that an introvert needs to practice a different kind of self-care.

RECHARGE
Social interaction is a part of life. For introverts, that interaction can be energy draining. That's why it is important to schedule "alone time" during the day. It doesn't have to be for an extended period – 15 minutes can make a significant difference. Just make sure you take time every day to recharge.
SAY NO
Do you feel guilty when you tell someone no? Are you afraid you will hurt someone's feelings if you decline an invitation? Maybe you find it hard to tell your family no when they request that you join them for dinner. Whatever the reason, The Guardian points out you should not feel guilty saying no. If you're always saying yes, eventually your body is going to say no.
If you learn to say no, you give yourself time to say yes to what is important to you. You feel better because when you do say yes, it doesn't come from a place of fear. Saying no creates space in your life to take care of yourself.
DO NOT COMPARE
Introverts are not unfinished extroverts, so stop comparing yourself to those highly social individuals who seem to be more fun. Unfortunately, many people spend much of their lives comparing themselves to some-one else. That person is happier or healthier than I am. I wish I were as popular as she is.
Making comparisons wastes time and energy. Comparing yourself to someone else doesn't accomplish anything. So why waste the little time you have each day making comparisons, especially when it can take the joy out of your life?
REDUCE STIMULATION
Life in the 21st century is full of stimulation. Traffic, crowds, work environments, even bright lights, and loud noises. By the end of the day, many introverts are exhausted from work and overstimulation. When arriving home, they turn on the TV or tablet. Maybe they play a few video games. Whatever electronic device, it is adding more stimulation to an already overstimulated introvert.
Choose a quiet solo activity that overflows with stimulation, like reading a relaxing book or listening to music. Or, instead of turning on another device or reaching for anything at all, sit quietly and meditate. Close your eyes and listen to the silence around you. It's essential that you minimize the amount of stimulation you experience during a day; otherwise, you may have difficulty relaxing and getting a good night's sleep.
GO OUTSIDE
Going outside is one of the best self-care activities you can do. Spending time in nature gives introverts the space they need. Numerous studies have shown that being in nature is good for both physical and mental health. So, find the time to be outside.
If you enjoy outdoor activities such as hiking, paddle boarding, or biking, consider purchasing a smartwatch or fitness tracker. The Apple Watch Series 4 has new motion-detecting hardware to help track your exercise routines. It can also detect if you stop moving and can notify others if you need emergency assistance. For the more casual user, Fitbit Charge 3 is an excellent choice. It has a long battery life with high-tech sensors and is swim safe.
Being an introvert means you need a unique form of self-care. Take time to fill your cup every day. You'll feel better and have more energy for the activities that matter.
###
A PUEBLO PRAYER:
Hold on to what is good,
Even if it's a handful of earth.
Hold on to what you believe,
Even if it's a tree that stands by itself.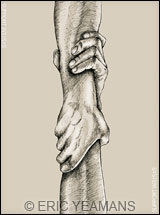 Hold on to what you must do,
Even if it's a long way from here.
Hold on to your life,
Even if it's easier to let go.
Hold on to my hand,
Even if someday I'll be gone away from you.


INSPIRATIONAL Native American Indian Quotations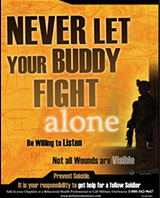 VETERAN CRISIS HOTLINE, CALL:
1-800-273-8255

(Press option "1")
www.veteranscrisisline.net

WE WANT YOUR NEWS, TIPS & STORY IDEAS FOR PUBLICATION:
MAILING & CONTACT INFORMATION:
ERNIE C SALGADO JR, PUBLISHER/ EDITOR
P.O. BOX 366, SAN JACINTO, CA 92581
CONTACT ERNIE SALGADO directly by email