Publishing Corner:
ROY COOK NEWS BLOG
THE INDIAN REPORTER
TRIBAL BLOGGERS
Indian Community:
TRIBAL COMMUNITY
PROFILES
OBITUARIES
Science & Wonder
ASTRONOMY PORTAL
KID'S CLUBHOUSE
Indian Heros:
VETERAN COMMUNITY
WHO'S IN THE MILITARY?
MEDALS OF HONOR
CODE TALKERS
FAMOUS CHIEFS
HISTORIC BATTLES
POEMS ESSAYS
SPORTS-ATHLETES
MISSION FEDERATION
FAMOUS INDIANS
California Indian Art:
MISSION BASKETS
RED CLAY POTTERY
ETHNOGRAPHIC ART
CAVE ART
MUSIC
CALIE Library:
FEDERAL Resources
HEALTH & MEDICAL
INDIAN BOOK LIST
HISTORICAL Documents
Academic Financial Aid:
SCHOLARSHIPS
GRANTS & FUNDING
Tribal Governments:
TRIBAL COURTS
SOVEREIGNTY
SOCIAL SERVICES
TRIBAL DIRECTORY
Indian Gaming:
INDIAN CASINO FORUM
NATIVE AMERICAN INDIANS TRIBAL RESOURCES FOR HELP WITH COVID-19 CORONA VIRUS - Emergency Financial Assistance, Family Counseling, Job and Employment, Including Indian Preference
This Tribal resource guide is prepared for American Indians by American Indian organizations, including local, state and tribal reservation resources for Native Americans living in the greater Southern California region, including counties of San Luis Obispo, Santa Cruz, San Diego, Ventura, Monterey, Santa Barbara, San Benito, Orange, Sonoma, Los Angeles and Riverside.
How to find locations of free Corona Virus testing facilities for Indigenous Americans.
QUICK LINKS to Official US Government Resources:

CDC main COVID-19 Home Page
CDC: How to Protect Yourself and Others
CDC: What to do if You Feel Sick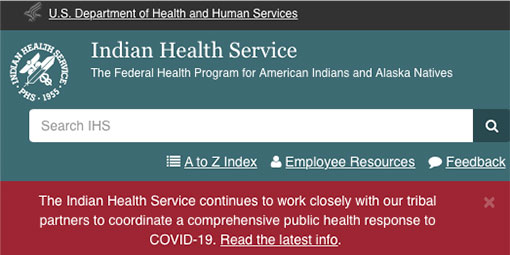 SOUTHERN CALIFORNIA AMERICAN INDIAN RESOURCE CENTER
Help for Native American Indians is a phone call away:
COVID-19 EMERGENCY Questions and Answers Q&A:
Are you recently unemployed or laid off because of the CORONAVIRUS?


Are you are an enrolled tribal member or a descendent of an American Indian tribe and living off the reservation?


Does your family need emergency supportive services, including food, assistance with paying your rent and utilities?
YOU AUTOMATICALLY QUALIFY FOR SERVICES if you are on CalWORKS, Tribal TANF or with a County or State TANF or any other public assistance program.
Southern California American Indian Resource Center, Inc. (SCAIR) serves the coastal counties of San Benito, Ventura, Santa Barbara, Santa Cruz, Sonoma, Monterey and San Luis Obispo, including the County of San Diego, east county.
Please DOWNLOAD the free SCAIR COVID-19 poster (below), print it, and post it in your communities: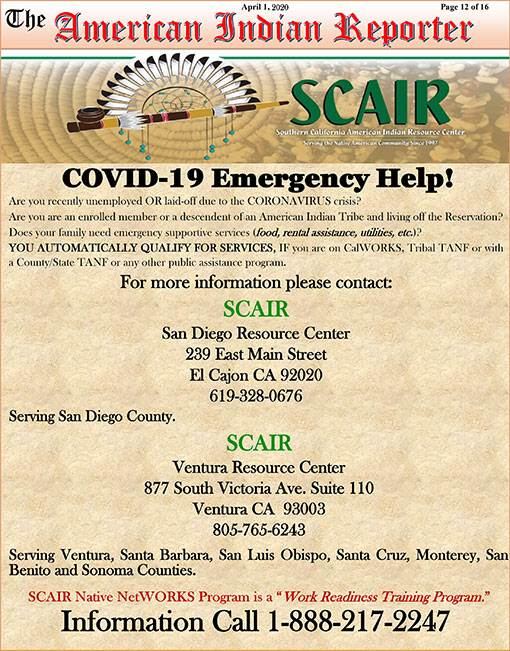 $8,000,000,000 ($8 billion, $8B)
IS EARMARKED FOR NATIVE AMERICANS
CALIFORNIA TRIBAL CHAIRPERSONS' ASSOCIATION (CTCA) Writes Three Letters to BIA and Treasury on Behalf of Tribes in California:
DOWNLOAD AND READ CHAIRMAN BO MAZZETTI'S ORIGINAL TRIBAL LETTERS TO US GOVERNMENT OFFICIALS
$8,000,000,000 US Government funding at stake for American Indians and Alaska Natives (don't miss this one)...
MORE COVID19 Resources for Native American Indians by Native Americans: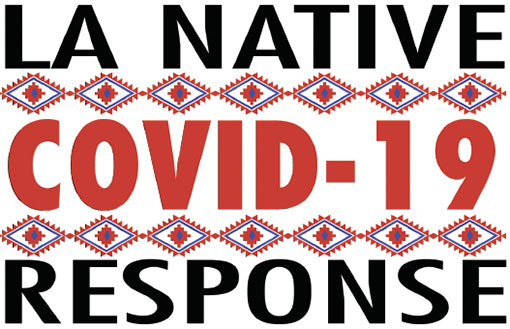 GO TO: lanaic.lacounty.gov/covid-19-resources/
In response to the COVID-19 crisis the Los Angeles City/County Native American Indian Commission (LANAIC) formed the LA Native COVID-19 Response Working Group (Working Group).

The Working Group consists of leadership from Los Angeles County's American Indian and Alaska Native (AIAN) community based organizations that provide culturally-sensitive services.
The Working Group has prioritized this list of resources in order to ensure that the AIAN community is aware of and connected to response and relief efforts related to COVID-19.
The Working Group will also be providing up-to-date information on resources and services on their official Instagram and Facebook pages.
WE WANT YOUR COVID 19 NEWS & STORY IDEAS FOR OUR AMERICAN INDIAN TRIBAL NEWSPAPER!


Ernie C. Salgado Jr.
Tribal: Luiseño
Reservation: Soboba Indian Reservation
PUBLISHER/ EDITOR: THE AMERICAN INDIAN REPORTER
Founder/CEO CALIE: www.californiaindianeducation.org
Web Site: www.apapas.com
CONTACT
RESUME/BIOGRAPHY