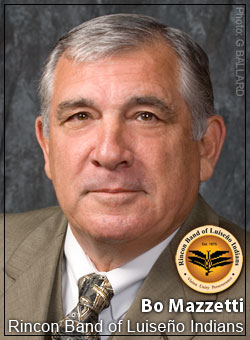 Chairman Bo Mazzetti, Rincon Band of Luiseño Indians
Chairman: California Tribal Chairpersons Association, Inc.
CHAIRMAN BO MAZZETTI
Bo Mazzetti is the newly-elected chairman of the California Tribal Chairpersons Association, Inc. (CTCA). Mr. Mazzetti was a driving force behind the establishment of the CTCA and uniting a majority of northern, central and Southern California indigenous tribal members and their Indian reservations into a unified voice.
Denis Turner (Rincon), Executive Director of the Southern California Tribal Chairmen's Association, Inc. (SCTCA), provided the new state-wide tribal organization with expertise on the development of organizational documents and in-service training.
TRIBAL CHAIRPERSONS ASSOCIATION, INC
Established early 2019

The mission of the CTCA is to promote unity and strength by advocating for all California Indian people. As my father taught me, it is important to improve the lives for future generations and to pursue a path that younger tribal leaders can follow, like our tribal elders did for us." -Bo Mazzetti, 2019
NEW SIX-MEMBER TRIBAL COUNCIL
Southern | Central | Northern CA Indian Reservations
The six elected CTCA council members include:
Chairman Bo Mazzetti, chairman of the Rincon Band of Luiseño Indians
Vice Chairman Michael Hunter, chairman of the Coyote Valley Band of Pomo Indians
Secretary Erica M. Pinto, chairwoman of the Jamul Indian Village of California
Treasurer Garth Sundberg, chairman of the Trinidad Rancheria
Member at Large Dale Miller, chairman of Elk Valley Rancheria
Member at Large Kevin Day, chairman of Tuolumne Band of Me-Wuk Indians
In addition to the six council members above (two chairpersons from each of the three regions), the CTCA Board of Directors consists of one representative from each of the California member tribes.
READ THE AMERICAN INDIAN REPORTER news article for the full news release and leadership profiles, including contact information (large 15MB PDF download link).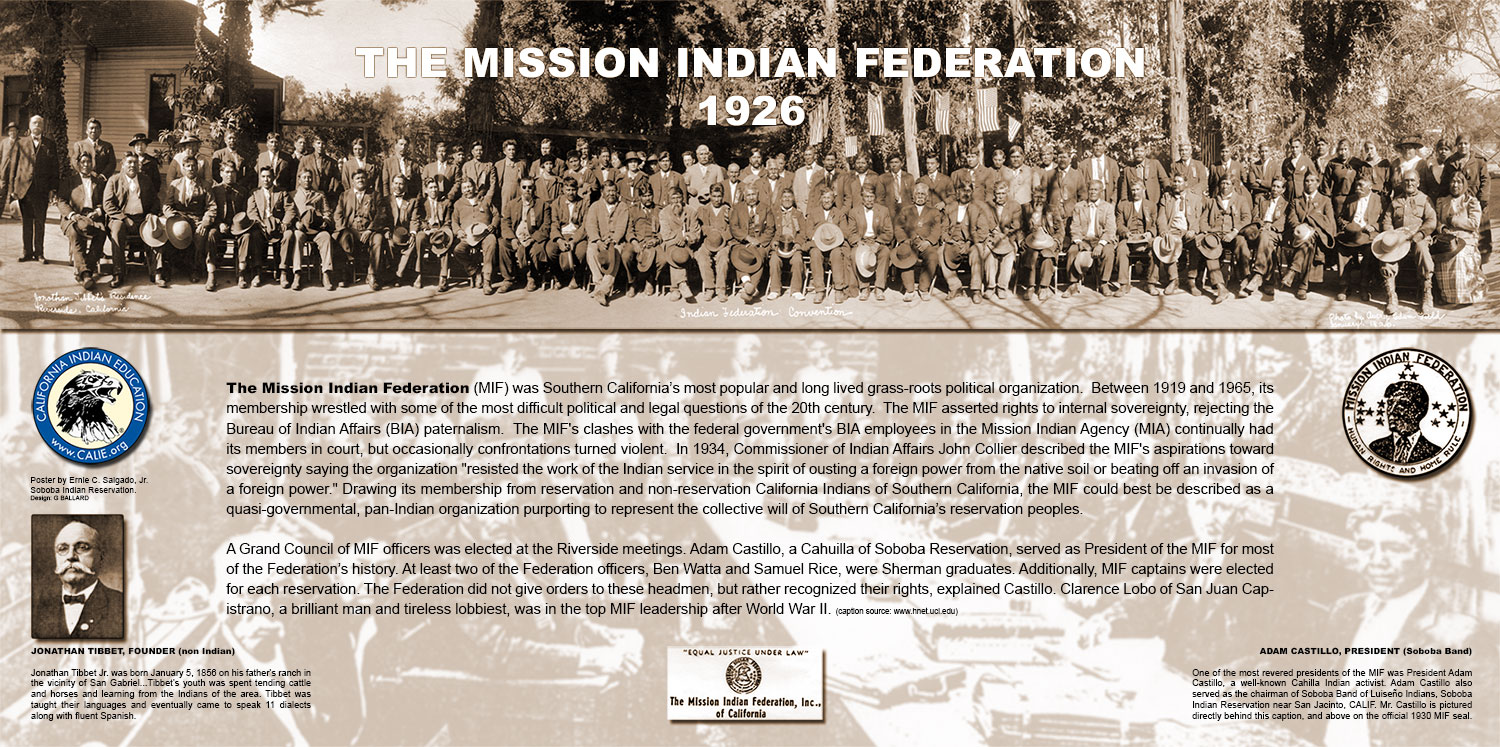 BACKBONE OF MODERN TRIBAL RIGHTS IN AMERICA
"Human Rights and Home Rule"
MORE ABOUT BO MAZZETTI
Mr. Mazzetti also serves as a key member of the Executive team for the Reservation Transportation Authority (RTA), which is a tribal consortium of federally recognized Indian tribes in Southern California. Mr. Mazzetti played a major role in the establishment of the RTA, when he, along with several tribal governments saw the desperate need to improve reservation roads and transportation in a cost-effective manner to better serve Tribal communities.
Bo Mazzetti has been a Board member on the California Department of Transportation's Native American Advisory Committee since 1999. Bo Mazzetti was previously employed by the Bureau of Indian Affairs Southern California Agency in Riverside.
RINCON TRIBAL COUNCIL CHAIRMAN
RINCON INDIAN RESERVATION -- Bo Mazzetti is the elected Chairman of the Rincon San Luiseño Band of Mission Indians. Mazzetti is one of the two Rincon delegates to the San Luis Rey Water Authority Board, a consortium of the La Jolla, Pala, Pauma, San Pasqual and Rincon Bands, formed to initiate a successful litigation to protect the five tribes' water rights. He has served as a delegate to the California Nations Indian Gaming Association.
Mazzetti is a former Board member to the Rincon Economic Development Board. He was the Indian Community Affairs and Citizen Assistance Officer for San Diego County. Mazzetti is also a businessman. He owned and operated Mazzetti and Company, a reservation–based general building, engineering and well drilling company since 1979. For a brief period, he constructed motion picture sets for Columbia and Paramount Pictures in Hollywood.
Bo Mazzetti attended LaVerne College on a football scholarship as a graduate of Orange Glen High School in Escondido, California. Mazzetti graduated from California Polytechnic University with a Bachelor of Science degree in behavioral science. Mazzetti is a military veteran; he served in the United States Navy, including two tours in Vietnam.
BIOGRAPHY SOURCE: www.dot.ca.gov
BO MAZZETTI ARTICLES:

BO MAZZETTI blames the governor not the DOI Sept. 2010
The situation we find ourselves in with the California compacts is not the doing of the Rincon Band or DOI. The person to blame is the governor of the State of California....

BO MAZZETTI Rincon v. Schwarzenegger Feb. 2010
The United States District Court has ruled that the governor's negotiation tactics with California's gaming tribes are illegal and constitute bad faith....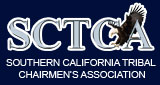 Please see SOUTHERN CALIFORNIA TRIBAL CHAIRMEN'S ASSOCIATION website for more information about the 19 member tribes of Southern California and their mission to protect American Indian Tribal Sovereignty and important social issues related to the health, well being, culture, education and fair economic growth of indigenous Americans across the southwest U.S.A. and North American tribal lands.