Publishing Corner:
ROY COOK NEWS BLOG
THE INDIAN REPORTER
TRIBAL BLOGGERS
Indian Community:
TRIBAL COMMUNITY
PROFILES
OBITUARIES
Science & Wonder
ASTRONOMY PORTAL
KID'S CLUBHOUSE
Indian Heros:
VETERAN COMMUNITY
MEDALS OF HONOR
CODE TALKERS
FAMOUS CHIEFS
HISTORIC BATTLES
POEMS ESSAYS
SPORTS-ATHLETES
MISSION FEDERATION
FAMOUS INDIANS
California Indian Art:
MISSION BASKETS
RED CLAY POTTERY
ETHNOGRAPHIC ART
CAVE ART
MUSIC
CALIE Library:
FEDERAL Resources
HEALTH & MEDICAL
INDIAN BOOK LIST
HISTORICAL Documents
STD Information
Academic Financial Aid:
SCHOLARSHIPS
GRANTS & FUNDING
Tribal Governments:
TRIBAL COURTS
SOVEREIGNTY
SOCIAL SERVICES
TRIBAL DIRECTORY
Indian Gaming:
INDIAN CASINO FORUM
SOUTHERN CALIFORNIA EMERGENCY GUIDE, San Diego County, EN ESPANOL

If you are having an emergency DIAL 911 on your telephone.

CRISIS: A condition of instability or danger as in social, economic, or family affairs leading to a decisive change.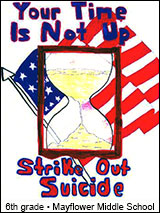 California youth crisis line:
1-800-843-5200

If you or your family or friends are in crisis and you don't know what to do or where to turn, call these numbers immediately for help and guidance.

Crisis Hotline:
Crisis counseling telephone number:
1-800-479-3339

Medical | Financial | Child Abuse | Suicide | Help | Domestic Violence | Eating & Associated Disorders | Elder Abuse | Panic | HIV-AIDS | Sexually Transmitted Diseases | Teen Hotlines | Parent Hotlines | Rape | Assault | Runaway-Exploited Children | Substance Abuse | Addiction | Drugs-Alcoholism | Spiritual... MORE 24/7 CRISIS NUMBERS BY AREA CITY COUNTY NEIGHBORHOOD

Military Veteran Crisis Hotline:
1-800-273-8255 (Press 1)
Go to: www.veteranscrisisline.net
Go to: CALIE VETERAN COMMUNITY PORTAL

RED CROSS (San Diego):
1-858-309-1200
Go to: www.redcross.org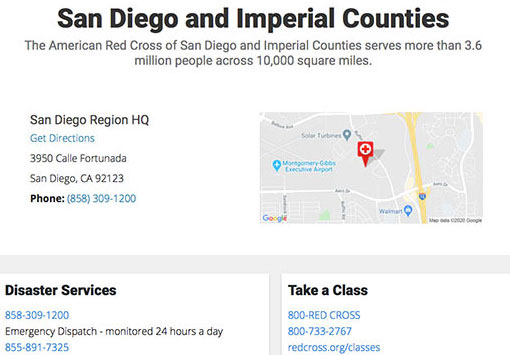 INSPIRATIONAL Native American Indian Quotations
Hold on to what is good,
Even if it's a handful of earth.
Hold on to what you believe,
Even if it's a tree that stands by itself.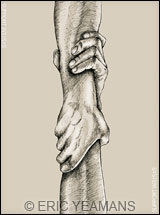 Hold on to what you must do,
Even if it's a long way from here.
Hold on to your life,
Even if it's easier to let go.
Hold on to my hand,
Even if someday I'll be gone away from you.
Pueblo Prayer



CORONA VIRUS COVID-19 information for Native American by Native Americans
EARTHQUAKE - DISASTER:


WHAT SHOULD I DO DURING & AFTER AN EARTHQUAKE?
EVACUATE SAN DIEGO COUNTY
Disaster Evacuation Planning:

COMMUNITY WILDFIRE PROTECTION PLANS CWPP

COUNTY OF SAN DIEGO OFFICE OF EMERGENCY SERVICES
Make a plan, build a kit, stay informed, get involved: Alpine | Boulevard | Campo Lake Morena | Descanso | Dulzura Barrett | Fallbrook | Jamul | Potrero Tecate | Ramona
TERRORISM:

WHAT SHOULD I DO DURING A TERRORIST ATTACK?: Chemical, Biological, Nuclear
HOW TO PREPARE FOR A TERRORIST ATTACK

HOW DO I REPORT SUSPICIOUS ACTIVITY?
MEDICAL:
RATTLESNAKES & SNAKEBITE FAQ
The Southern Pacific rattlesnake is indigenous to Southern California, San Diego — if you or your pet gets bitten by one of these venomous snakes, remain calm and seek immediate medical attention.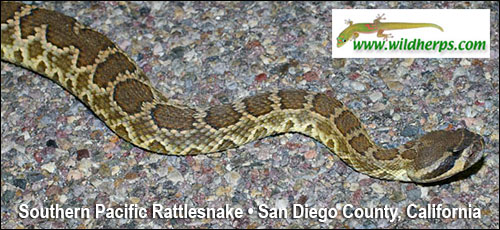 SPIDER BITES
San Diego is home to venomous-poisonous spiders like the Brown and Black Widows, Desert Recluse — learn how to identify these dangerous insects and what to do if bitten.


SURVIVAL:
CALIF WILDERNESS SURVIVAL BOOK
SEXUALLY-TRANSMITTED INFECTIONS STI-STD: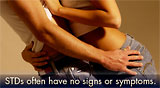 HIV-AIDS | Syphilis | Chlamydia | HPV/genital warts | Herpes | Hepatitis | Facts | Gay-Lesbian | Transgender | Testing | Treatment | Counseling | locate your local clinic
NATIVE AMERICAN INDIAN FAMILY SERVICES:
Tribal TANF Service Providers | Tribal Health Care | Tribal Family Counseling Services | Urban & Reservation Clinics
DISASTER PREPAREDNESS:


www.readysandiego.org LOCAL SAN DIEGO COUNTY GUIDE, including WildLand Fire, Earthquake, Tsunami, Evacuation, Pandemic/Influenza, Flooding and Terrorism. Sign up for Reverse 911 calls emergency notifications. Pets, schools, children, business, families, faith-based. How to get involved!


www.ready.gov NATIONAL GUIDE for "Ready America, Ready Business, Ready Kids."


www.fema.gov US GOVERNMENT INFORMATION for "Disaster Information, Plan & Prepare, Recover & Rebuild, Apply for Assistance, About Fema."


www.dhs.gov FEDERAL INFORMATION for Breaking News, Forms, Jobs, Threats, Travel Information, Watch Lists...
FAQ | FIRE | HOSPITALS | LINKS | EVACUATION | PREPAREDNESS | EMERGENCY PHONE NUMBERS
California Indian Education Web site is providing this emergency information as a community service and may not be held liable for errors, omissions, inaccuracies. Please read our entire USER AGREEMENT for more complete information regarding your use of the www.calie.org Web site.
WHO PRODUCED THIS PAGE?


Ernie C. Salgado Jr.
Tribal: Luiseño
Reservation: Soboba Indian Reservation
EDITOR: The Indian Reporter www.theindianreporter.com
Founder: www.californiaindianeducation.org
Web Site: www.apapas.com
CONTACT
RESUME/BIOGRAPHY
PUBLISHED ARTICLES
RESEARCHED, COMPILED & PRESENTED: G. BALLARD