Publishing Corner:
TRIBAL BLOGGERS:
ROY COOK NEWS BLOG
THE INDIAN REPORTER
JOURNAL FROM SDC
KAREN VIGNEAULT

Indian Community:
TRIBAL COMMUNITY
PROFILES
SOARING EAGLES
OBITUARIES
Science & Wonder
ASTRONOMY PORTAL
KID'S CLUBHOUSE
Indian Heros:
VETERAN COMMUNITY
MEDALS OF HONOR
CODE TALKERS
FAMOUS CHIEFS
HISTORIC BATTLES
POEMS ESSAYS
SPORTS-ATHLETES
MISSION FEDERATION
FAMOUS INDIANS
California Indian Art:
MISSION BASKETS
RED CLAY POTTERY
ETHNOGRAPHIC ART
CAVE ART
MUSIC
CALIE Library:
FEDERAL Resources
HEALTH & MEDICAL
INDIAN BOOK LIST
HISTORICAL Documents
STD Information
Academic Financial Aid:
SCHOLARSHIPS
GRANTS & FUNDING
Tribal Governments:
TRIBAL COURTS
SOVEREIGNTY
SOCIAL SERVICES
TRIBAL DIRECTORY
Indian Gaming:
INDIAN CASINO FORUM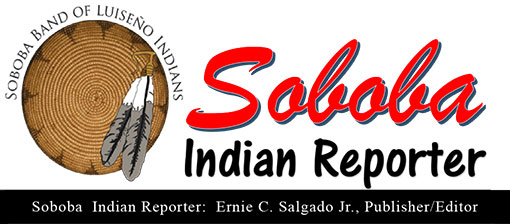 Professional Native American Athlete Joe Burton Takes France by Storm
By Ernie C. Salgado, Jr. (Soboba tribe)
Soboba Tribal member Joe Burton was voted 2016 MVP in his rookie year with the French ALM Évreux Basketball league team.
Joseph began his professional basketball career in 2013 with Aalborg Vi-kings In the Danish Basketligaen, where he averaged 22 points, 12.5 rebounds and 4 assists.
For the 2014–15 season, signed with Landstede Basketball. At the end of the regular season, he won the DBL Statistical Player of the Year Award and was named to the All-DBL Team and DBL All-Defense Team. During the 2015–16 season, Joseph played with the ALM Évreux Basket earning the MVP award.
Joseph played collegiate basketball for the Oregon State Beavers. He is the first Native American man to earn a basketball scholarship at a Pac-10 Conference (now Pac-12) school. In Joseph's senior year at college he averaged 11.0 points per game and 6.4 rebounds per game in 32 games.
He is the only Oregon State player to record over 1,000 points, 700 rebounds and 300 assists. Upon his graduation coach, Craig Robinson and his wife established a scholarship fund in Josephs name for American Indians. A living tribute to an outstanding young man.
Joseph is the son of Dondi Silvas and the grandson of Charlie "B-Bop" and Yvonne Silvas. He was born on November 2, 1990 and live his entire life on the Soboba Indian Reservation.
+++++
WE WELCOME YOUR NEWS & STORY IDEAS FOR PUBLICATION:
MAILING & CONTACT INFORMATION:
ERNIE SALGADO, EDITOR
P.O. BOX 366, SAN JACINTO, CA 92581
CONTACT ERNIE SALGADO by email
Tribal: Luiseño
Reservation: Soboba Indian Reservation
FOUNDER/CEO: www.calie.org
EDITOR: The Indian Reporter www.theindianreporter.com
Web Site: www.apapas.com