Publishing Corner:
TRIBAL BLOGGERS:
ROY COOK NEWS BLOG
THE INDIAN REPORTER
JOURNAL FROM SDC
KAREN VIGNEAULT

Indian Community:
TRIBAL COMMUNITY
PROFILES
Science & Wonder
ASTRONOMY PORTAL
KID'S CLUBHOUSE
Indian Heros:
VETERAN COMMUNITY
WHO'S IN THE MILITARY?
MEDALS OF HONOR
CODE TALKERS
FAMOUS CHIEFS
HISTORIC BATTLES
POEMS ESSAYS
SPORTS-ATHLETES
MISSION FEDERATION
FAMOUS INDIANS
California Indian Art:
MISSION BASKETS
RED CLAY POTTERY
ETHNOGRAPHIC ART
CAVE ART
MUSIC
CALIE Library:
FEDERAL Resources
HEALTH & MEDICAL
INDIAN BOOK LIST
HISTORICAL Documents
Academic Financial Aid:
SCHOLARSHIPS
GRANTS & FUNDING
Tribal Governments:
TRIBAL COURTS
SOVEREIGNTY
SOCIAL SERVICES
TRIBAL DIRECTORY
Indian Gaming:
INDIAN CASINO FORUM
AMERICAN INDIANS SERVING IN THE UNITED STATES MILITARY
CALIE community recognizes and honors our 21st century Tribal warriors serving in the armed forces of the United States. They stand on the shoulders of our ancestors and honor the sacrifices and timeless traditions of courage and bravery generations of Alaska Natives and American Indians have shown in the protection of our blessed country and freedoms. This free CALIE web portal is an online Tribal news service to post your news releases, notices and photos about your indigenous heros serving in the US Armed Forces.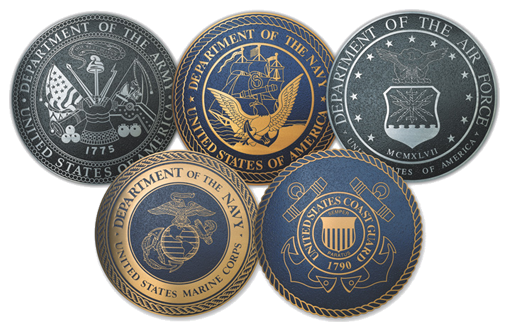 LOCAL Southern California Natives Serving in the Military

Frank Red-Bow Basquez Gallerito
US Navy
American Indian Warriors of National Distinction

Conrad Begaye
Navajo
US Army
ULTRA FAMOUS HISTORICAL INDIAN WARRIORS

Ira Hayes
Akimel O'odham Pima
USMC

Geronimo
Apache
1829-1909

A PUEBLO PRAYER:

Hold on to what is good,
Even if it's a handful of earth.

Hold on to what you believe,
Even if it's a tree that stands by itself.

Hold on to what you must do,
Even if it's a long way from here.

Hold on to your life,
Even if it's easier to let go.

Hold on to my hand,
Even if someday I'll be gone away from you.


INSPIRATIONAL Native American Indian Quotations

VETERAN CRISIS HOTLINE, CALL:
1-800-273-8255


(Press option "1")

www.veteranscrisisline.net
+++++++

FACEBOOK: "Native American Veterans"
CALIE HONORS OUR INDIAN WARRIORS — Includes a modern Web portal for Native American military veterans and their families, including medical and disability benefits, family services.
+++++++
WE WANT YOUR NEWS, TIPS & STORY IDEAS FOR PUBLICATION:
MAILING & CONTACT INFORMATION:
ERNIE SALGADO, EDITOR
P.O. BOX 366, SAN JACINTO, CA 92581
CONTACT ERNIE SALGADO directly by email