Publishing Corner:
ROY COOK NEWS BLOG
THE INDIAN REPORTER
TRIBAL BLOGGERS
Indian Community:
TRIBAL COMMUNITY
PROFILES
OBITUARIES
Science & Wonder
ASTRONOMY PORTAL
KID'S CLUBHOUSE
Indian Heros:
VETERAN COMMUNITY
MEDALS OF HONOR
CODE TALKERS
FAMOUS CHIEFS
HISTORIC BATTLES
POEMS ESSAYS
SPORTS-ATHLETES
MISSION FEDERATION
FAMOUS INDIANS
California Indian Art:
MISSION BASKETS
RED CLAY POTTERY
ETHNOGRAPHIC ART
CAVE ART
MUSIC
CALIE Library:
FEDERAL Resources
HEALTH & MEDICAL
INDIAN BOOK LIST
HISTORICAL Documents
STD Information
Academic Financial Aid:
SCHOLARSHIPS
GRANTS & FUNDING
Tribal Governments:
TRIBAL COURTS
SOVEREIGNTY
SOCIAL SERVICES
TRIBAL DIRECTORY
Indian Gaming:
INDIAN CASINO FORUM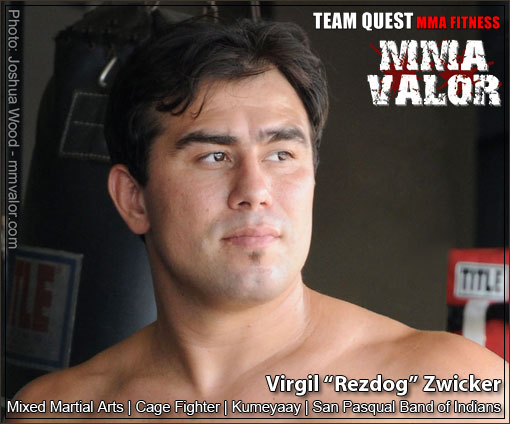 Professional heavyweight mixed martial art extreme cage fighter Virgil Zwicker, 28, poses for a publicity portrait during a break in his athletic sports fitness training in Southern Calif.
Photo: Joshua Wood, 2010, mmavalor.com.
Professional Cage-Fighter Biography
Virgil Warren Zwicker
Born: 1982
Tribal: Kumeyaay-Ipai, San Pasqual Indian Reservation
Education: Orange Glen High School, Escondido
Fight name: "Rezdog"
Height: 6' 2"
Fight Weight: 205 lbs (2011)
Gym: Team Quest MMA Fitness, Temecula, CA
Professional record: 10 wins, 2 losses (2011)
Fighting style: Freestyle-Striker (a variety of Jujutsu, Muay Thai, Kickboxing, Wrestling, Boxing, Grappling techniques)
Fight hero: Mike Tyson
SOCIAL MEDIA:







TRAINING


With little or no formal training in the martial arts, martial arts belts or martial arts degrees of competence on his resumé, Virgil credits his older brother for teaching him his fighting skills:
"I grew up on the Rez and I learned how to fight there, too...my brother was a Golden Gloves boxer so all my skills were shown to me from my brother...we had nothing as kids growing up so we had to scrounge for what we kept, but we always won our fights."
WORLD EXTREME CAGEFIGHTING
Still, Rezdog's Warrior Spirit draws him into the fighter's cage and pits him against much more traditionally-trained and highly-credited professional heavyweight mixed martial arts fighters in the dangerous, unmerciful world of personal one-on-one combat fighting in the cage.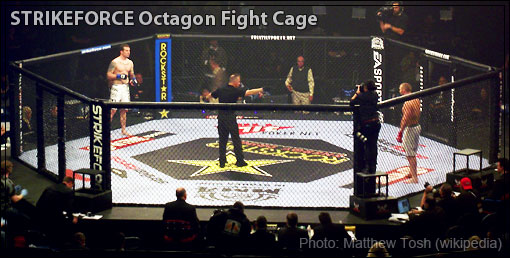 THE FIGHT CAGE: Regulation U.S. Strikeforce MMA octagon fight cage.
FAMILY MAN & FATHER


"I try to remain focused on my career right now and my family because I have two young children and want to give them a good father and role model."
REZDOG'S PRAYERS:
"I will pray to the Creator to give me strength and courage to show pity on me for I am a pitiful man and I need help everyday of my life.
"I will thank the Creator for all my blessings and good fortune, for all my family and all my relations.
"I just try to tell myself that I'm a proud Rezdog."
REZDOG FIGHT PHOTOS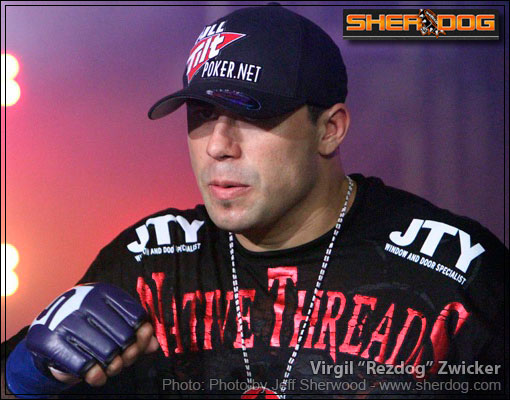 PROFESSIONAL HEAVYWEIGHT FIGHTER: Virgil Zwicker pictured at a press conference wearing the logo clothing of his sponsors, JTY Window and Door Specialists, Native Threads, POKER.NET.
TROUBLED YOUTH — Sports was Rezdog's ticket out of a bad lifestyle:


"I was in and out of trouble and jail from 11 years old to 23 when I learned about (MMA Fitness) — MMA turned my life around.
"The courage and training are so hard that it consumes my time for anything else, it keeps me in the gym instead of the bars.
"MMA is a learning ground for humility and humbleness."

What does Rezdog tell young people?
"I like to tell young people that my mistakes paved the road for my success. In my life, I am trying to erase my past with the good I'm doing in the future."

INTER-TRIBAL SPORTS: Free sports programs for Native American Indian children, 15-18, 11-14, 10 & under; free clinics and coach training; uniforms provided; play against teams from surrounding reservations; news & cultural events — Softball, Flag Football, Volleyball, Basketball — the Inter Tribal Sports program also needs coaches, assistant coaches, team parents and sponsors....
KUMEYAAY ATHLETE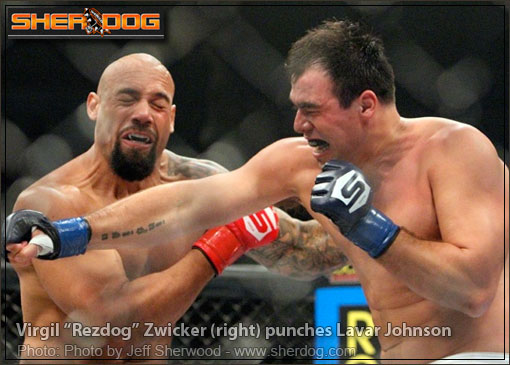 IN THE CAGE AT Save Mart Center, Fresno, CA: Professional heavyweight cage fighter Virgil "Rezdog" Zwicker (right) dealt a hard martial arts blow across the jaw of Lavar Johnson, October 22, 2010, at the Strikeforce Challengers 11 extreme cage fighting mixed martial arts event.
Photos: Jeff Sherwood, sherdog.com.
WATCH REZDOG VIDEOS
PLAY: Virgil "Rezdog" Zwicker STRIKEFORCE San Diego, filmed and edited by Shane Culpeper — www.thelieshow.com presents Lightweight Heavyweight Contender Virgil "Rezdog" Zwicker training for STRIKEFORCE San Diego.
PLAY: "Rezdog" Strikeforce heavyweight martial arts fighter Virgil Zwicker interview video on his Brett Albee TKO.
+++++++
+++++++
LEARN ABOUT THE KUMEYAAY ON-LINE: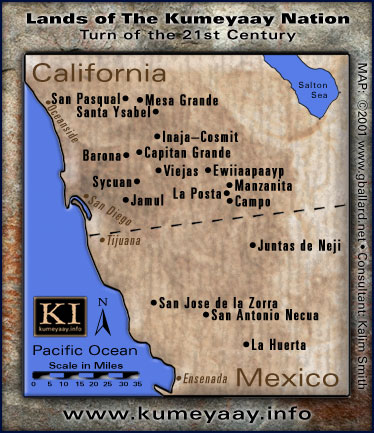 KUMEYAAY GUIDE to the Kumeyaay territory.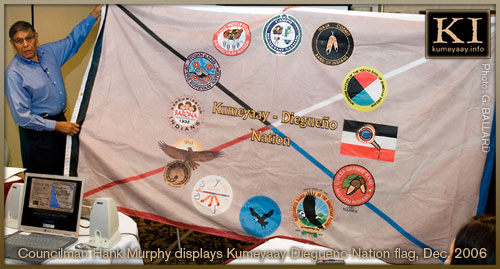 CALIFORNIA INDIAN SOVEREIGNTY — the San Pasqual Band of Diegueño Mission Indians of California is one of twelve federally-recognized Kumeyaay-Diegueño Indian bands in Southern California that comprise the Kumeyaay Tribe of the United States. In addition, there are four recognized Kumiai Indigenous Communities in Northern Baja California, Mexico.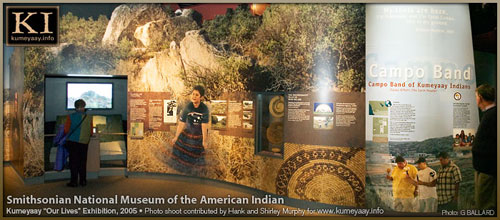 KUMEYAAY AT THE SMITHSONIAN — the Kumeyaay Nation was featured in the Smithsonian National Museum of the American Indian "Our Lives" exhibition in Washington D.C.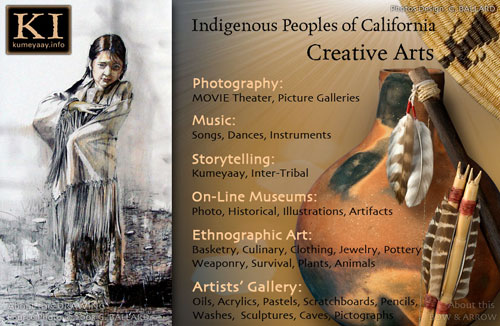 KUMEYAAY CULTURE — learn about the Kumeyaay culture online.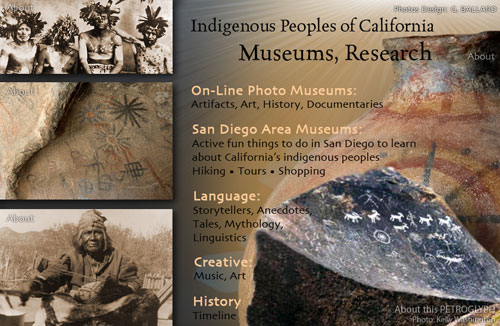 KUMEYAAY RESEARCH — learn information about how to research the Kumeyaay Tribe of Southern California.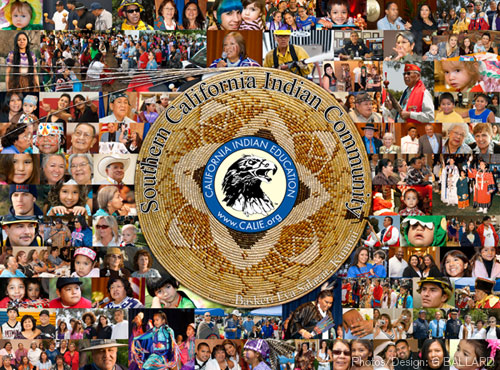 CALIE CREATIVE MEDIA — Collection of professional creative multimedia photojournalism Web blogs promoting NATIVE PRIDE in Family Values and American Indian community social networking.
+++++++
WHO PRODUCED THIS BLOG?


Ernie C. Salgado Jr.
Tribal: Luiseño
Reservation: Soboba Indian Reservation
EDITOR: The Indian Reporter www.theindianreporter.com
Founder/CEO CALIE: www.californiaindianeducation.org
Web Site: www.apapas.com
CONTACT
RESUME/BIOGRAPHY
PUBLISHED ARTICLES